Hurricane
The Department of Homeland Security's Inspector General says it reviewed $12.2 million of the $41.1 million that USM received to rebuild its Gulf Park campus in Long Beach following the ...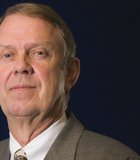 Health Care
Mississippi Insurance Commissioner Mike Chaney has steadily worked toward the creation of the online marketplace for people to buy insurance despite pressure from Gov. Phil Bryant and others to abandon ...
Education
Mississippi's 15 community and junior colleges are seeking an additional $101.7 million in the 2014 budget year.
Education
The gap between MAEP, the school funding formula, and money state lawmakers appropriate could widen to more than $300 million.
Civil Rights
Mississippi's photo voter identification law may stand up better to legal challenges because the state has made plans to provide free identifications in many locations, the secretary of state says.
State
Opponents say Mississippi officials stacked the deck in favor of offshore natural gas drilling when they wrote rules to allow it.
Justice
A church that wouldn't allow a black couple to get married in its sanctuary has apologized. However, the couple didn't know about it until reporters called.