Sort By
Date
JFP
"People say there are not enough qualified women, that's one of the biggest bullsh_t things I've ever heard." —Madeleine Albright
JFP
In three words, how would you describe this year's city elections?
JFP
We are celebrating the life of Medgar Evers this week; if you could say anything to him, what would it be?
JFP
What is the most powerful film you've ever seen?
JFP
What is your favorite locally owned alternative to a big-box chain business?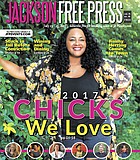 chickball
This year's Chicks We Love help our communities in many ways, from giving a smile to every patient at a local women's clinic, to making people laugh with comedy, to ...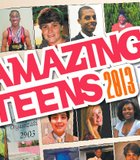 Cover
If kids are our future, we have a lot to look forward to as the 16 young people chosen as this year's Amazing Teens grow into adulthood.