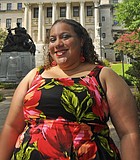 Civil Rights
My middle daughter has always been one of my most outgoing and ambitious children. She was so proud of her uniform and of getting this job all on her own.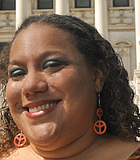 City & County
"This town hall isn't special; they are taking the usual Bernie town hall and putting Martin Luther King's name on it. It's glaringly obvious, offensive and frankly it is just ...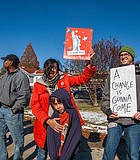 City & County
Charlie Davis, a 9-year-old from West Point, Miss., read the panel outside an Emmett Till exhibit not long after the doors of the Mississippi Civil Rights Museum opened Saturday, Dec. ...
[]
Create search alert for "laurie bertram"