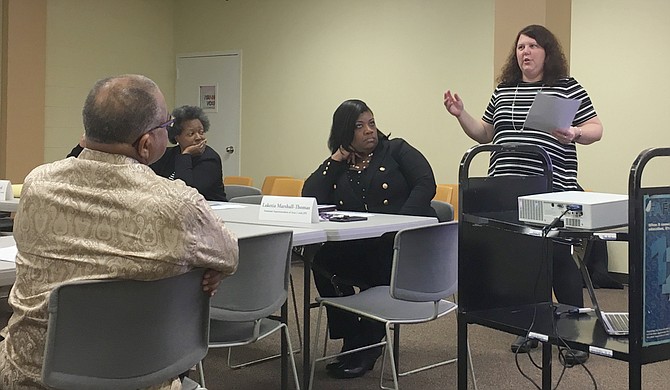 Jennifer Johnson presented polling data from LJR Custom Strategies to the Better Together Commission. It showed that Jackson adults believe teachers are one of the best parts of Jackson Public Schools.
Stories this photo appears in: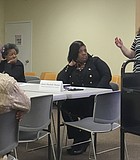 City & County
There's never a slow news week in Jackson, Miss., and last week was no exception. Here are the local stories JFP reporters brought you in case you missed them.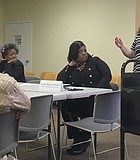 City & County
The local community supports both Jackson Public Schools and the teachers in a stronger way than in many communities, a poll of 500 local residents in January found.