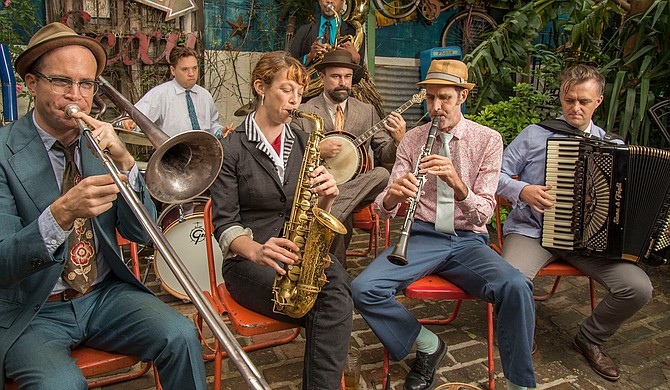 Panorama Jazz Band features clarinetist Ben Schenck (middle right), saxophonist Aurora Nealand (middle left), accordionist Matt Schreiber (right) and a rotating lineup. The group performs June 16 for a "Thacker Mountain Radio Hour" event.
Stories this photo appears in: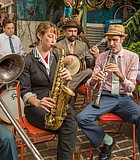 Music
As a child, Ben Schenck stood outside his home in Annapolis, Md., as a parade came down the block, a drum line and bugle corps leading the charge. Even then, ...