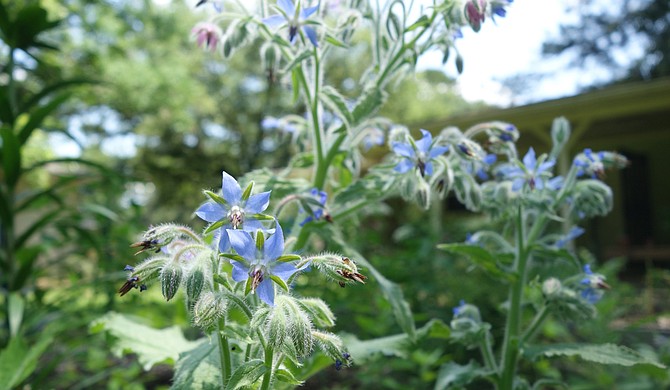 Borage ranks highly for me in both beauty and taste. A good pollinator-attracting companion in vegetable gardens, borage plants produce constellations of starry blue flowers that taste sweet, like sugar snap peas. Borage is beautiful in a salad, or candied and garnished atop sweet treats.
Stories this photo appears in:
Cover
I used to think that edible flowers belonged solely in the realm of fancy restaurants. Yet once I started gardening, harvesting and eating flowers seemed unavoidable—there were just so many ...