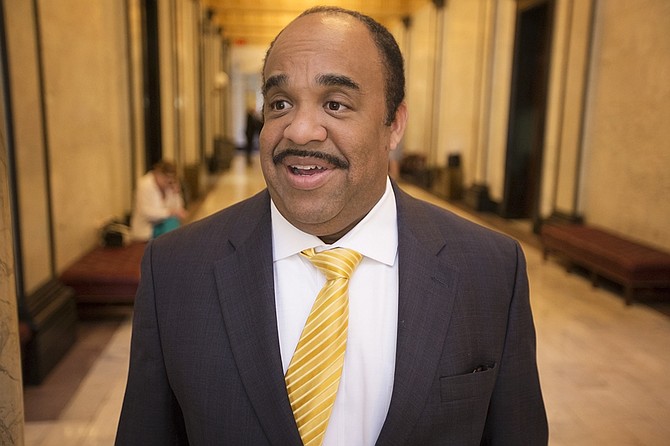 Democratic Rep. Charles Young of Meridian held his gun over his head Thursday on the House floor. He also held up his state-issued enhanced concealed carry gun permit. He said he was questioning a rule of the Mississippi House and Senate, which says only law enforcement officers may have a firearm inside the state Capitol, unless a majority of legislators grant a person permission to carry.
Stories this photo appears in:
Politics
A Mississippi lawmaker said he was trying to make a point about the hypocrisy of gun laws when he held up an unloaded pistol during a debate.