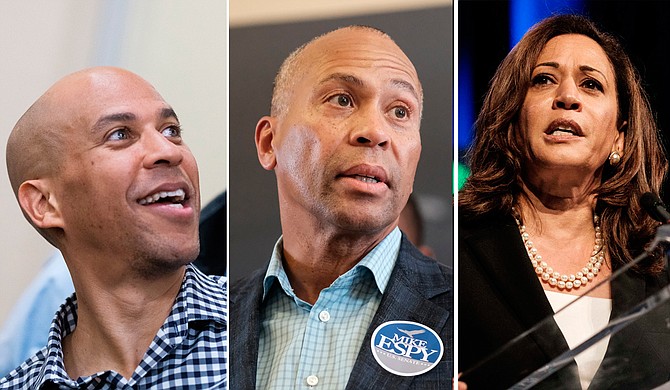 Though former Massachusetts Gov. Deval Patrick (center) has decided not to run for the Democratic nomination for president for 2020, others—like Sens. Cory Booker (left) and Kamala Harris (right)—are still considering it. Booker photo by William Pittman; Patrick and Harris photos by Ashton Pittman.
Stories this photo appears in:
Politics
Former Massachusetts Gov. Deval Patrick was among potential Democratic presidential candidates who recently campaigned for Mike Espy in Mississippi, but now says he will not run, even as others who ...