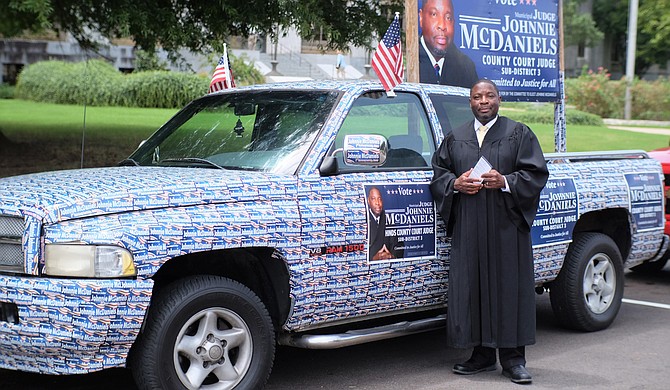 Johnnie McDaniels, executive director of Henley-Young Juvenile Justice Center, stuck 1,400 bumper stickers on his pick-up truck for the Hinds County judge race.
Stories this photo appears in: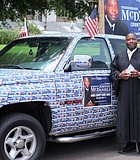 JFP Interviews
Johnnie McDaniels and his sons spent three days taping 1,411 bumper stickers all across his pickup truck. They have not yet thought about how they will get them off in ...