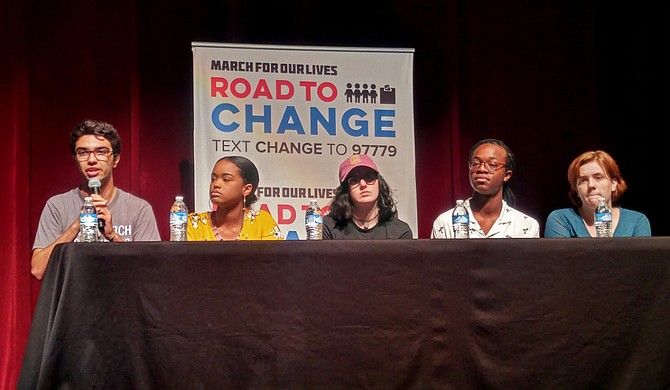 Diego Pfeiffer speaks at the "March for Our Lives: Road to Change" town hall at Thalia Mara Hall (255 E. Pascagoula St.) on Aug. 2. From left to right, Pfeiffer, Murrah High School junior Maisie Brown, Marjory Stoneman Douglas graduate Sophie Whitney, St. Andrew's Episcopal School senior Clay Morris and Murrah High School student Maggie Jefferis.
Stories this photo appears in: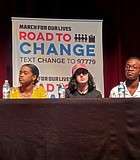 City & County
The "March For Our Lives: Road to Change" students held a town hall in Thalia Mara Hall on Aug. 2. It featured students from Marjory Stoneman Douglass High School and ...