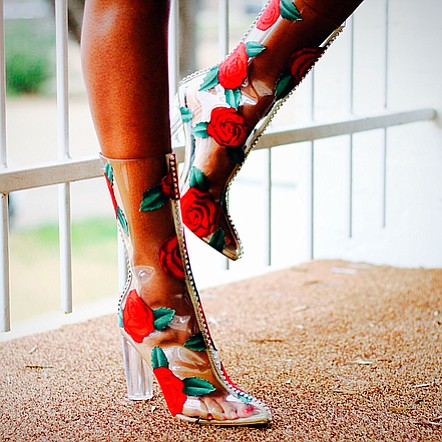 Meeya Thomas likes to design shoes with high heels. "The higher the heel, the closer to God," she says. She also likes to add embellishments such as rhinestones, sequins, embroidery and, apparently, huge pompons. Photo courtesy Meeya Thomas
Stories this photo appears in: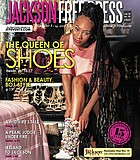 Cover
Meeya Thomas stands 5 feet and 2 inches tall—about three inches short of the national average for women. She says that because of her height, she loves to wear heels, ...