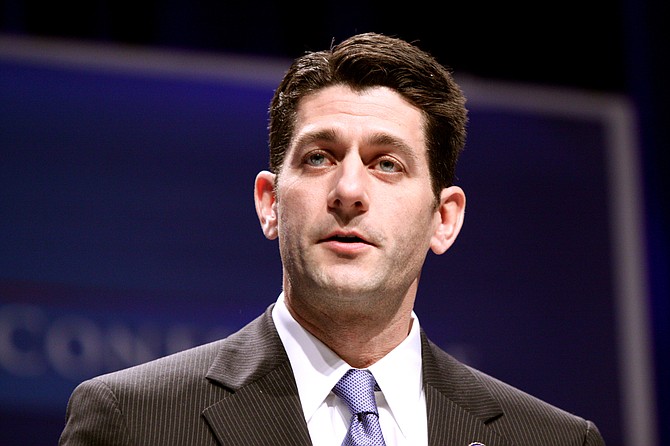 House Speaker Paul Ryan, R-Wis., told journalists after the closed-door meeting that after Congress' upcoming weeklong recess, "We intend to introduce legislation to repeal and replace Obamacare." He provided no details. Photo courtesy Flickr/Gage Skidmore
Stories this photo appears in:
Health Care
Leading Republicans described some of their plans for remaking the nation's health care system to rank-and-file House members Thursday. Participants said conflict remained, and the details and timing of how ...