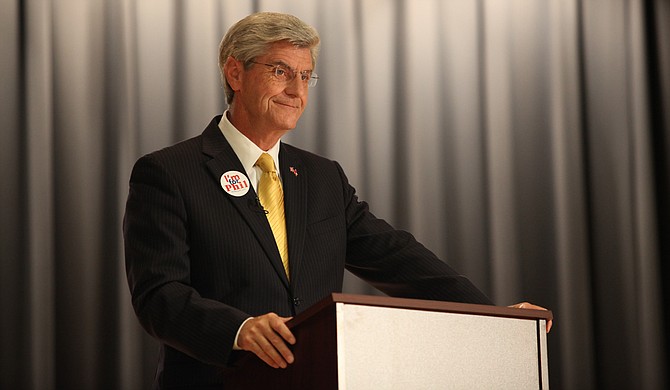 Republican Gov. Phil Bryant said Monday that the Mississippi Legislature is not likely to override voters who decided to keep the Confederate emblem on the state flag by a 2-to-1 margin in 2001. Photo courtesy Amile Wilson/File Photo
Stories this photo appears in:
National
A top Mississippi lawmaker said Monday that the Confederate battle emblem is offensive and needs to be removed from the state flag.