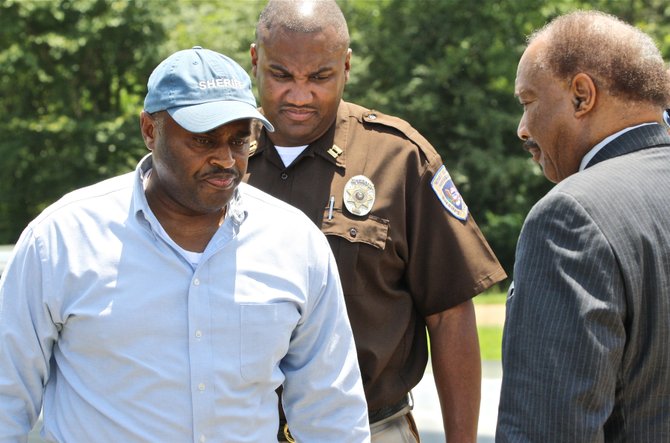 Hinds County Sheriff Tyrone Lewis (left) speaks to Hinds County Supervisor Robert Graham (right), District 1, outside the Hinds County Correctional Facility Monday. Inmates took over at least one housing unit of the jail Monday morning.
Stories this photo appears in:
State
After a series of high-profile incidents at Hinds County's Raymond Detention Center that sometimes bordered on comical, the county will look at the possibility of privatizing some or all of ...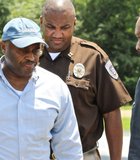 Crime
After a disturbance at the Hinds County Correctional Facility, law enforcement officers took more than 12 hours to take back and fully secure the facility.