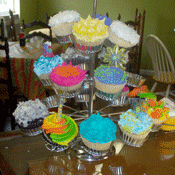 Melanie Smith's mission is to serve her community not only with sweets, but with home-cooked meals as well.
Stories this photo appears in:
Fly
The smell of freshly baked cookies hits you as you walk in. To your left are biscotti; to your right are muffins, cupcakes and lemon squares. Directly in front stands ...