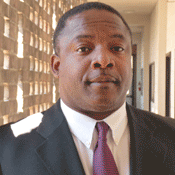 Jackson attorney Bruce Burton is vying for the Hinds County Circuit Court seat being vacated by Judge Swan Yerger.
Stories this photo appears in:
Candidate
Bruce Burton takes pride in his background. The Shaw native grew up on a farm, worked a variety of jobs and studied several subjects before obtaining his law degree in ...