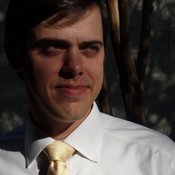 Rep. Toby Barker has sponsored bipartisan bills on bike safety and net-metering for solar power.
Stories this photo appears in:
Capitol
The Mississippi House of Representatives return to Jackson tomorrow to deal with the last remaining items of business in its 2010 legislative session, after a fierce battle over what several ...
Dish
At 28, Toby Barker first-term representative, looks closer in age to the blue-blazered pages ferrying bills across the House floor than he to some of the more grizzled legislators around ...