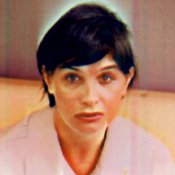 Karen Irby pleaded not guilty to two counts of depraved heart murder and aggravated assault Monday.
Stories this photo appears in:
The families of two young doctors killed in a head-on collision on Old Canton Road in February are suing Karen and Stuart Irby for $60 million in damages. Police charged ...
In a process that took about a half hour, Karen Irby, 38, pleaded not guilty Monday to multiple felony charges connected to a car crash on Old Canton Road that ...