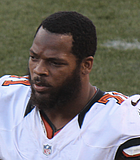 National
NFL players demonstrated during the national anthem at several preseason games Thursday night, protests that again drew a rebuke from President Donald Trump.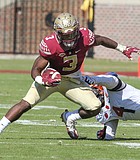 Person of the Day
One of the biggest bright spots for the Seminoles season came from Clinton, Miss., in the form of Cam Akers. The highly recruited freshman running back came out of Clinton ...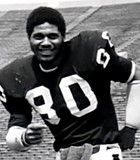 Person of the Day
Linebacker Robert "Dr. Doom" Brazile's football career has earned him honors in quite a few halls of fame.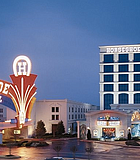 Business
Two Atlantic City casinos owned by Caesars Entertainment will start taking sports bets this week, and another two in Mississippi will do so in mid-August.
Person of the Day
Former University of Mississippi head football coach Homer Ervin "Billy" Brewer lived long enough to find out he would be inducted into the Mississippi Sports Hall of Fame this year. ...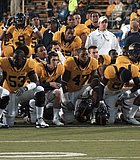 National
The NFL's two-month old national anthem policy is on hold.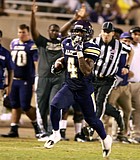 Person of the Day
If the Alcorn State University Braves want to win a fifth-straight division title, senior running back P.J. Simmons will have to live up to his lofty new title as this ...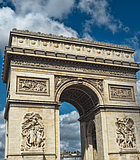 Sports
France's 4-2 win over Croatia in the World Cup final in Moscow on Sunday marked the second time in 20 years that France has won the World Cup, and came ...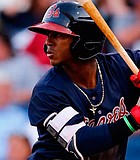 Person of the Day
Four Atlanta Braves have been named to the 2018 All-Star Game, including former Mississippi Braves star Ozhaino "Ozzie" Albies, who made the National League team as a reserve second baseman.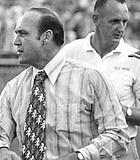 Person of the Day
Former University of Mississippi football coach and star athlete Billy Kinard died on June 30, 2018, at the age of 84 in his home at Fort Payne, Ala., after an ...
Person of the Day
Tori Bowie became an instant star at the 2016 Rio de Janeiro Olympics. The Sandhill, Miss., native took home three medals in her first time on the United States team.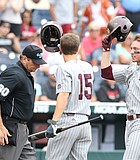 Person of the Day
Jordan Westburg's success at the plate is not the only thing to grab him media attention this season. During a Tallahassee Regional game on June 3, he grabbed a banana ...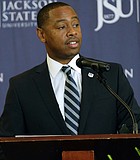 Person of the Day
Jackson State University is hoping that Ashley Robinson, the school's new vice president and athletic director, will repeat the success he earned while at Prairie View A&M University.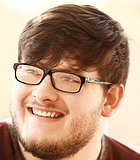 Editor's Note
It may be the peak of the baseball season, but my clear eyes and full heart have been fully set on football, thanks to my latest TV nostalgic kick. For ...
Person of the Day
With two outs, MSU outfielder Elijah MacNamee stepped to the plate and blasted a no-doubt walk-off home run to give his team a 3-2 win. The victory eliminated FSU from ...
Previous Next