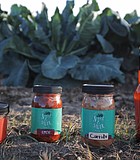 Cover
Businesses such as Sweet & Sauer, which specializes in fermented foods, give Jacksonians healthier food choices.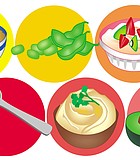 Cover
As a family physician who treats chronic conditions such as hypertension and diabetes, I encourage my patients to make positive lifestyle choices to achieve and maintain a healthy weight.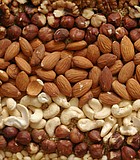 Cover
The Food Allergy Research and Education's website, foodallergy.org, says that every day, 15 million Americans with food allergies face difficult challenges in avoiding their allergens and preventing a life-threatening reaction, ...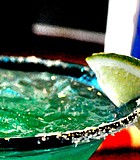 Cover
Summer is a time for relaxing and having fun with friends and family. These cocktails are perfect additions to the party. It's time to take a deep breath and enjoy ...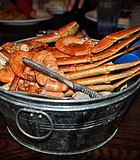 Cover
Nothing says summer in Mississippi like seafood, but there are plenty of options for getting your shrimp and crab fix without a hefty price tag. Here are a few simple ...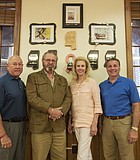 Food
Mike Flannes, a member of the Holy Smokers, describes one of their many dishes: a marinated smoked pork tenderloin stuffed with boudin sausage, wrapped in bacon, with a raspberry chipotle ...
Food
Your mom may sometimes tell you, "I brought you into this world, and I can take you out of it." But this Mother's Day, why not take your mom out ...
Food
The day before the grand opening of Sweet & Sauer's fermentation kitchen at The Hatch in midtown Jackson, Lauren Rhoades was in her kitchen, preparing ingredients for her fermented mustard.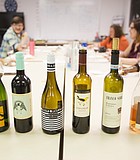 Cover
It's the 2017 Spring Food issue, which means one thing: JFP staffers gathered together to try some more wine.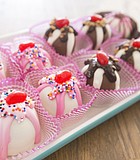 Cover
The JFP recently talked to Elizabeth Augustine over the phone about her journey to Sugar Ray's, the business itself and its place in the landscape of a changing downtown Jackson.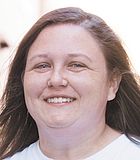 Editor's Note
I've always loved this particular phrase from "Bizarre Foods" host Andrew Zimmern: "If it looks good, eat it."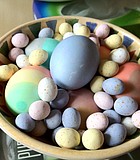 Food
If you don't want to cook Easter lunch or dinner this year (or if you need treats), why not eat and shop local? Here is your guide to Easter Sunday ...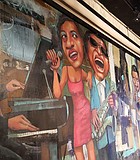 Food
For all of Mississippi's storied blues history, Michael Rejebian can't pinpoint many destinations for live blues in downtown Jackson, which has been his home for the past decade.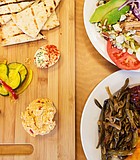 Food
When brainstorming names for her new restaurant, Candice Brewster kept coming back to one word: taste. Her reasoning was that if the food doesn't taste good, nothing else matters.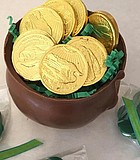 Cover
If you haven't heard, the Hal's St. Paddy's Day Parade & Festival is this weekend. Here is your guide to what you can do before and after.