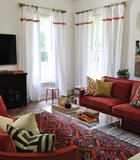 Art
Susan Fontenot is half creative genius and half psychic, as all great interior designers are. She isn't loyal to a specific style, nor does she create carbon copies of her ...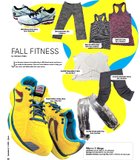 Cover
Just because summer is transitioning to fall doesn't mean you have to get ready for hibernation.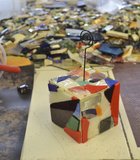 Diy Guides
The Mosaic Shop (1625 E. County Line Road, Suite 210, 601-397-6579) helps artists of all skill levels and ages create their own unique work of art.
Cover
Along with the new school year comes new clothes and accessories. Here are some of the fashion trends the JFP's visiting Girl Scout troop members predict for this fall.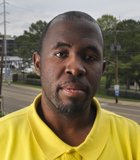 On Sunday, July 20, Jackson lost community fixture Derrick Terrell Trimble, who ran for the Ward 4 Jackson City Council seat in the May 2013 election. Trimble died after a ...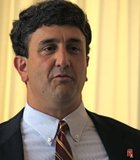 Connie Cochran, one of Hinds County's five elected election commissioners and Thad Cochran's sister-in-law, told the Jackson Free Press this morning that the commission did not commit sabotage to help ...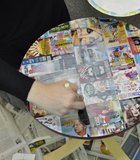 Diy Guides
See more of our office transformation in the next issue of BOOM Jackson magazine, out the first week of March.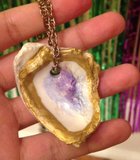 Diy Guides
Oyster shells, with their natural shimmer, strung on a simple chain can add a touch of new life with an everyday outfit.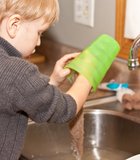 Diy Guides
Kids like to do things for themselves. And ultimately, we as parents want them to learn to be independent, resourceful and self-reliant adults. One way to do this is to ...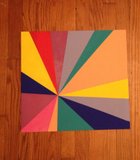 Diy Guides
If you are like me, your home feels a little ... less after the holiday decorations are packed up and put away.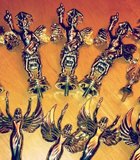 Diy Guides
Both practical and fun, these trophy-topper wine-bottle stoppers are conversation pieces and more personal than any other store-bought version.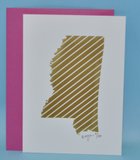 Gift Guides
JFP's 2013 Local Gift Guide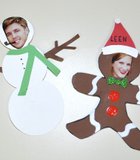 Diy Guides
You can create snowglobes by supergluing small action figures to the lid of a clean jar. Fill jar with oil and glitter, screw the top on tight and flip over.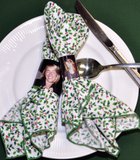 Diy Guides
Get creative when it comes to setting your holiday table. A fun place card can add a lot of personality to a set of basic linens.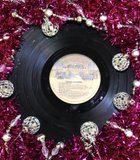 Diy Guides
In search of the tackiest wreath I could come up, I decided to pay homage to Miss Donna Summer, Disco Queen. I glued the most scratched album I could find ...
Previous Next