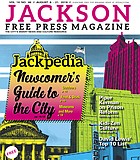 Best of Jackson
If you are a newcomer to Jackson, you may not know things like how to get your water turned on or where the DMV locations are. Luckily, we're here to ...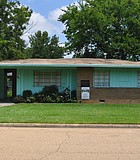 City & County
Jackson has a rich and storied past, and today, a few landmarks help remind us of where we've been. Here are a few you can find.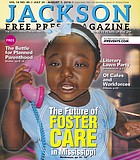 Cover
Foster care in Mississippi is facing a financial crisis. The budget for the 2019 fiscal year is $23 million short, stretching an already-thin budget even further.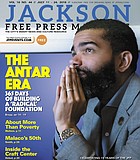 City & County
Jackson's youngest mayor, now 35, assumed his official duties on July 3, 2017, and since then, he has been on a determined-but-rocky mission, as the world looks on.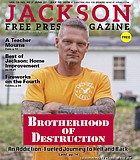 Cover
Benny Ivey met former Vice Lord and prominent drug dealer John Knight at a June people's assembly at New Horizon Church on Ellis Avenue, and the two bonded as they ...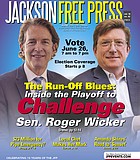 Cover
Democratic U.S. Senate contenders David Baria and Howard Sherman share a common interest in basketball, at least for campaign metaphor purposes.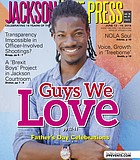 Cover
Each year around Father's Day, we honor men in the Jackson metro area who are making differences in our communities. This year's include leaders, policy advocates, south Jackson warriors, creators ...
Cover
I used to think that edible flowers belonged solely in the realm of fancy restaurants. Yet once I started gardening, harvesting and eating flowers seemed unavoidable—there were just so many ...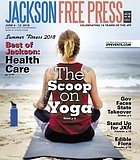 Cover
Tara Blumenthal, who owns Tara Yoga, has been a yoga teacher for 15 years, so she has seen how it has grown and changed.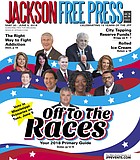 Cover
Mississippians will soon head to the polls for a federal election for the first time since Donald Trump became president in 2016. On Tuesday, June 5, registered voters can choose ...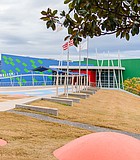 Best of Jackson
Summer is a time to hang out with friends under the sun. Recent Best of Jackson winners can help you celebrate the summer season (and beyond). Try these.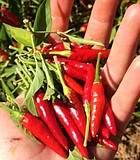 Cover
Farmer's markets and gardens will soon be overflowing with peppers of all kinds. What better way to embrace the Mississippi summer heat than to make some hot sauce?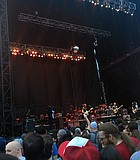 Cover
It is officially music festival season. If you find yourself going to one this year, you'll want to be prepared. Here are some tips to survive the event and have ...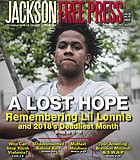 City & County
Rising hip-hop artist Lonnie "Lil Lonnie" Taylor, 22, was driving around his hometown of Jackson with a woman in the passenger's seat around 10 p.m. on April 29. Suddenly, someone ...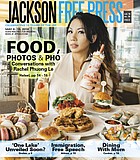 Cover
Rachel Phuong Le is preparing to launch her own restaurant, Poké Stop, in Jackson as part of the incoming Cultivation Food Hall, set to open in the District at Eastover ...