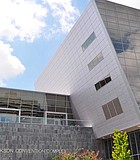 Biz Roundup
The National Baptist Convention, the largest organization of African American Baptists in the U.S., is currently holding its annual mid-winter board meeting at the Jackson Convention Complex from Monday, Jan. ...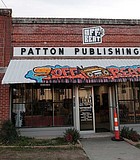 Business
Instead of centering my New Year's resolution on things that just benefit me, I decided to focus on shopping and eating locally as often as possible to help bolster the ...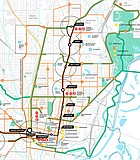 Business
The Federal Transit Administration awarded the City of Jackson $1 million to plan a transportation-focused corridor connecting 20 square miles.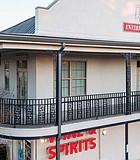 Biz Roundup
Jackson-based real estate development company StateStreet Group recently announced the completion of The Quarter Lofts on Lakeland Drive.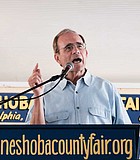 Business
Nearly half of Mississippi businesses provide no incentives to their employees at all, a December survey conducted by the Mississippi Secretary of State's Office revealed.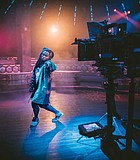 Biz Roundup
The annual Crossroads Film Festival recently announced that it is accepting submissions from artists located within about a three-hour drive from Jackson for its music-video block.
Business
Down a long hallway in the Mississippi Capitol, past the grandeur of the multi-story Christmas tree and seemingly state-mandated tinsel decorations, Sen. John Horhn, D-Jackson, convened a meeting on Dec. ...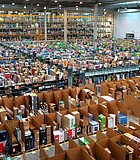 Business
Amazon plans to open a distribution warehouse in Marshall County, Miss., that the online retail giant said in its announcement Friday will create 850 full-time jobs in the northernmost part ...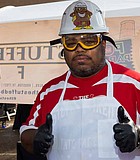 Biz Roundup
Northpark recently announced the winner of the "Taste for the Space" culinary competition that it hosted on Saturday, Dec. 1. Michael Joyner, a Jackson resident, won the competition representing The ...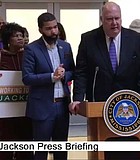 Business
The City of Jackson's customer-focused process of offering payment plans to beleaguered Siemens Inc. customers since April has not yielded revenue at a quick enough rate to fill the massive ...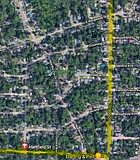 Biz Roundup
The City of Jackson began work on the second phase of its State Street Reconstruction Project, which will focus on completely reconstructing State Street from Hartfield Street to Choctaw Road, ...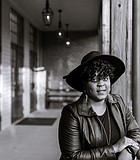 Business
If you have ever used the camera search tool on the Amazon app, you can, in part, thank the team behind Partpic, including Jackson native Nashlie Sephus, the owner of ...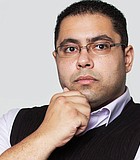 Biz Roundup
Foodboro, an online community for food and beverage startups and entrepreneurs, recently named Jackson-based EasyKale as Mississippi's representative on a list of must-watch startup companies in all 50 states.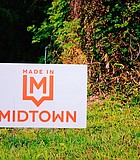 Biz Roundup
The Business Association of Midtown will host its annual Holiday Studio Tours on Saturday, Dec. 1, from 3 p.m. to 8 p.m.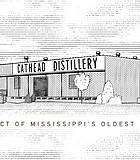 Books
Cathead Distillery's new bourbon line, Old Soul bourbon whiskey, went on sale in liquor stores statewide on Friday, Nov. 16. Cathead produced 500 cases of Old Soul for this initial ...
Previous Next