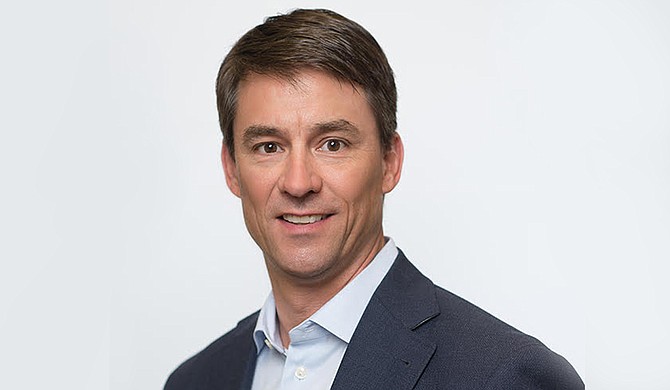 Making movies was not necessarily part of the planned career trajectory for "Same Kind of Different as Me" Executive Producer Stephen Johnston.
Johnston, who grew up in south Jackson and attended Forest Hill High School, studied finance at the University of Mississippi. In 1993, he graduated with a bachelor's degree in managerial finance, and banking and finance.
"It's the perfect background for movie producing," he says with a laugh.
He then moved to Charlotte, N.C., and worked as an investment banker at First Union Securities. He moved back to Jackson in May 2000 to help start technology company SmartSynch, Inc. He sold the company in 2012.
He says that a few years ago, his wife, Melissa, told him that he should read the 2006 book "Same Kind of Different as Me," which Ron Hall and Denver Moore co-wrote with Lynn Vincent, author of "Heaven Is for Real." The book tells the story of the unlikely friendship between Hall, an art dealer, his wife, Deborah, and Moore, an African American homeless man who grew up as a sharecropper in Louisiana in the 1960s and had been wandering the streets in the Dallas area for 18 years.
Johnston says that he put the book beside his bed and did not read it for weeks until Chip Henderson, the pastor at Pinelake Church in Brandon, mentioned it in a sermon.
"If my pastor tells me to read this book, and my wife tells me to read this book, I probably should read this story," he says. "I really fell in love with the story. It was one of the best books I had ever read, one of the most meaningful books I had ever read."
He bought two extra copies, one for his dad and one for a mentor, but the latter copy ended up on his desk for about a year. One day, one of his employees, Darren Raybourn, spotted the book, and the two engaged in a long conversation about it.
A few months later, Raybourn ended up sitting next to film producer Darren Moorman on a plane. After Raybourn began reading the authors' second book, "What Difference Do It Make?" during the flight, Moorman struck up a conversation about the book and "Same Kind of Different as Me."
Raybourn found out that Moorman was trying to raise money to adapt "Same Kind of Different as Me" to film, so soon after, he introduced Johnston and Moorman.
"I started learning through that connection about the movie industry and the opportunity to become involved in this project," Johnston says.
In November 2013, Johnston and his friend, developer David Landrum, were talking over lunch at Broad Street Baking Co., and Johnston revealed to Landrum that he was considering investing in the film.
"He's the only person I told that to," Johnston says.
A month later, he decided the movie business was too risky of an investment, so he backed out. He got a text from Moorman asking if he had changed his mind about four months later. At that point, he had not.
Then, two days later, Moorman told him that Hall, one of the co-authors, was coming through town and wanted to know if Johnston would meet with him. He said yes, and later that same night, Landrum texted him and said that he randomly ran into Hall at a hotel in Natchez.
Johnston says he took it as a sign that he had to get involved, and two weeks later, on the day his two-year work agreement expired with the company that bought SmartSynch, he met with Hall and decided to produce "Same Kind of Different as Me."
Johnston says the book's message, that everyone has something to give, really spoke to him.
"It's a powerful story, and I think it's a story that resonated with me maybe because of where I grew up in south Jackson or maybe because my parents always taught me (that) it's important to value human life, and love others," Johnston says. "As I read the book, it really spoke to me, the character, Denver Moore ... Denver's life, and the fact that he was uneducated, on the outside appeared to have nothing to offer society, but once someone really loved him the way that we're supposed to love other people, it enabled him to ultimately become the person he was supposed to be."
When he first became a producer, he says he initially did not know exactly what a producer did—he just wanted to help get the story told. The first thing that he did was raise capital for the project and secure film partners, including distribution partner Paramount Pictures. During filming, he says his main job was to serve the people making the film.
"My job every day was to do what I could to help it go well during the filming process," he says.
After filming finished in late 2014, Johnston says his main goal was to protect the investment and make sure the original vision came to fruition.
The film will be a different experience for audiences in Jackson, as the cast and crew shot a good portion of "Same Kind of Different as Me" downtown and in the surrounding areas. They also used locations in Canton, a farm in Rankin County, the Renaissance at Colony Park in Ridgeland, and various local homes.
"If you dropped a pin in the middle of downtown Jackson, the whole movie, even though it looks (like) very different scenery, is filmed within 20 miles of the city of Jackson," he says.
One of the main shooting locations was the Central United Methodist Church community center on Farish Street. Johnston says that, in keeping with the mantra, "Leave a place better than you found it," they installed a commercial kitchen in the center after they completed filming.
The film, which stars Renee Zellweger as Deborah Hall, Greg Kinnear as Ron Hall and Djimon Hounsou as Denver Moore, premieres Thursday, Oct. 19, at 6 p.m. at Malco Grandview Cinema (221 Grandview Blvd., Madison). The movie opens in theaters on Friday, Oct. 20. For more information, visit samekindofdifferentasmemovie.com.
More like this story
More stories by this author
Like independent media outlets around the world, the Jackson Free Press works hard to produce important content on a limited budget. We'd love your help! Become a JFP VIP member today and/or donate to our journalism fund. Thanks for considering a JFP VIP membership or one-time support.