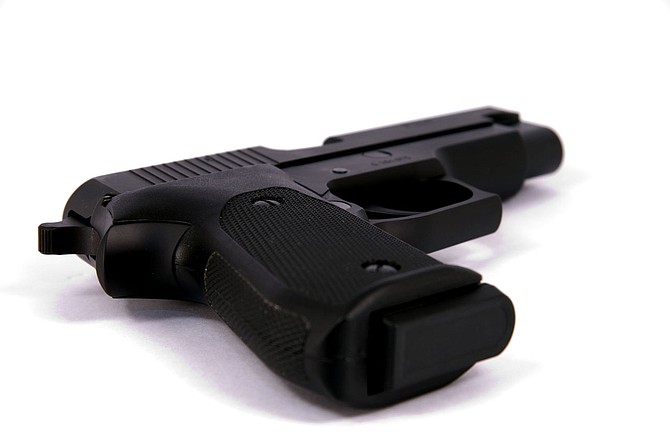 If any state needs common-sense gun laws, it is Mississippi. With lawmakers and Americans questioning what to do after the Las Vegas shooting, Mississippians should examine the widespread gun violence here in the state.
Mississippi has second highest rate of firearm mortality in the country, second only to Louisiana and tying with Alabama and Wyoming in rankings from 2015 Centers for Disease Control data.
A 2013 Center for American Progress study ranked Mississippi as one of the top 10 states with the weakest gun laws in the country. The study found a correlation between weaker gun laws and more firearm deaths, as CDC data already show, as well as more firearm suicides and firearm homicides among women and children.
"While this analysis demonstrates a correlation between weak laws and bad gun-violence outcomes, a correlation does not necessarily imply causation," the report says. "... The correlation between the relative strength or weakness of a state's gun laws and the rate of various indicators of gun violence in the state, however, should not be overlooked.
"This report—as others before it—demonstrates a strong link between state gun laws and gun violence. As we continue the conversation about how to address gun violence in our communities, we must consider the role that state gun laws play in preventing this type of violence."
State gun laws in Mississippi are free-wheeling and carefree—and largely favor the person with the firearm, not the person being shot at. In fact, despite the 2015 CDC data, in 2016, lawmakers passed a massive piece of legislation, which allowed churches to create armed security teams that will not be held liable if they act against someone committing a "violent felony," as defined in state law, which includes carjacking and some robbery.
That was just the beginning, however; they also expanded conceal-carry laws to those who do not hold permits or licenses in the state. In Mississippi, a person can carry a loaded or unloaded pistol or revolver in a belt holster, shoulder holster, purse, handbag or fully enclosed case—all without holding a license. Law-abiding citizens must get driver's license; they need to do the same here.
The NRA praised the state's efforts in passing the legislation, but enabling more Mississippians to carry guns without proper licensing seems to be adding another problem to the bigger problem of gun-related violence the state already has.
Fighting gunfire with gunfire will only breed more violence and crime in a state and a city like Jackson that desperately needs to embrace smarter crime prevention and policing instead.
Politicians at both the state and national levels must start talking about how to bring down our high rates of gun deaths in a constructive way. Expanding gun rights to people who are not licensed to use them is wrong, especially for a state that loses so many of its citizens to gun violence and where guns are purchased and sent to the streets of Chicago and New York City.
More like this story
Like independent media outlets around the world, the Jackson Free Press works hard to produce important content on a limited budget. We'd love your help! Become a JFP VIP member today and/or donate to our journalism fund. Thanks for considering a JFP VIP membership or one-time support.