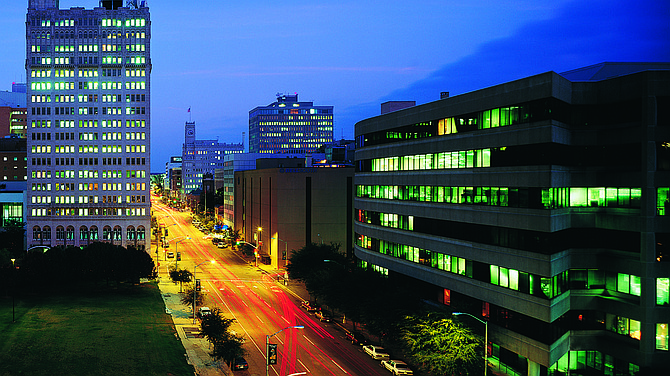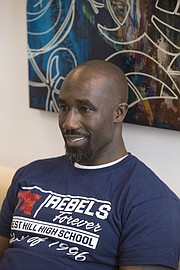 I love Jackson, Miss., with everything that is in me. I wear my connection to Mississippi's capital city as my privileged badge of honor. Tweet and I have been servants here all of our adult lives. Our time as mayor and first lady of Jackson only gave us a larger platform to serve the place we will always call home.
But as that chapter in life closes, another chapter opens. This chapter includes ensuring that presumed Mayor-elect Lumumba and his wife, Ebony, have our absolute support in their task to move this city forward. So, Jackson, there are a few things that they will need in order to be successful.
They will need your patience: This job is full of obstacles and can be polluted with outdated bureaucracy and ill motives. Those of us who love Jackson must love the city enough to long suffer with her during her rise. We must allow our new mayor the opportunity to learn the job while holding him accountable. This patience must be long with the understanding that our city's rise will take our ability to envision her better than she is long before she actually gets there.
Not only will our patience be necessary, but our fortitude will be called upon. Mayor-elect Lumumba will need citizens to have one resolve. That resolve is Jackson's long-term prosperity. We must brave the rough days ahead even when it seems insurmountable. If I've learned anything from this job, I've learned that there will be days like that.
We must be a city with a resolve that rallies around "One Aim and One Destiny." From great empires like Rome to the riches of Timbuktu, all of these were able to rise above all obstacles because of their great fortitude and drive.
Our new mayor deserves the infusion of the collective genius of all who are part of our city. This genius cannot be parked along the sidelines of stagnation. This genius cannot afford to wait on an invitation to the table of progress. Neither can it wait on political expedience.
Every gift, every talent must be on full display in Jackson.
I remember a local community leader once called to inform me that he was implementing quality-of-life programming for mayors around the country. He was upset that he was not invited to the table to implement the same program here. Those of us who want to be part of the renaissance that is underway cannot allow an attitude of entitlement and privilege to keep us from engaging.
I have for all of my adult life believed in the power of words. Words set the course of one's life. In psychology, it's called a self-fulfilling prophesy. Mayor-elect Lumumba will need each of us speaking well of the city and the work that he is attempting to do.
Most of you reading this have a platform that is primed for your use as a vocal supporter of all things Jackson. Instead of using social media to spew hate of our city, use that medium to celebrate what is working well as a balance to random rants about what is not working right.
Our new mayor will need the encouragement that the people he is fighting for recognize those efforts. Ebony will need those words as she supports a husband who never sleeps and is rarely home to enjoy the magical moments of a toddler making her place in the world.
Finally, our mayor deserves the support of every elected official in Hinds County. This job is too big to go at it alone. His police chief and officers will lock offenders up. But there must be a collaborative between local officials to reduce recidivism while locking up violent offenders. There must be a serious effort to share resources without caring about who gets the credit.
I will assume that every mayoral and council candidate ran because they believed they offered cutting-edge solutions to the City's ills. Jackson will be watching to see if you're an election-cycle servant or if you were born to serve with or without a title.
As for me and my house, we will lead in granting patience, showing our resolve of the vision that is Jackson, lending our genius for the good of the collective, and speaking in love without apology for the city of Jackson.
Let's keep the momentum going. Let's push our mayor as he leads us into greatness. It is Jackson's time. God bless each of you. See you at the TOP!
Tony Yarber is the mayor of Jackson. Follow him on Twitter @tonyyarber.