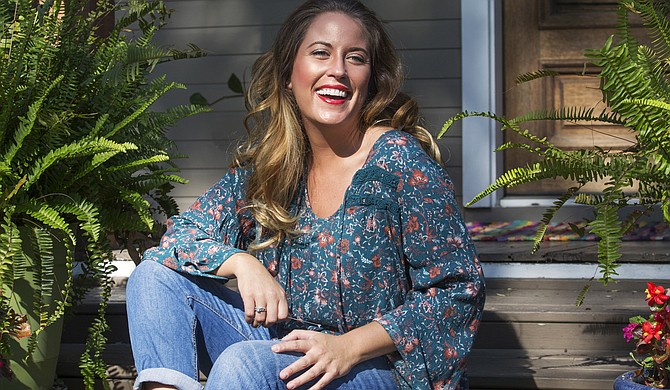 For the last six years, Jackson native Emily Jones Caraway, 34, has been a single mom to her son, Holden Caraway, who is currently 10.
Caraway and her son are both active at their home in Madison and in Jackson, where Holden is finishing up his fourth grade year at St. Andrew's Episcopal School. "Saint Andrew's has been extremely supportive of us a family and also my child as an individual," Caraway says.
While she says she appreciates how St. Andrew's supports diversity, she also finds support in her parents, Hansel and Janet Jones, and her brothers, Ben and Chris, whom she says help with things such as picking up Holden from school and more.
"Being a single parent, I feel like it pushes me to be a better mother," Caraway says. "It's difficult at times. It's a roller coaster, but I wouldn't have it any other way. I feel like Holden was made for me, and I was made for him, so it works."
Caraway is a bureau director at the Mississippi Department of Revenue, where she manages 10 people. She is also an independent fashion retailer for LulaRoe and an independent consultant with health company Arbonne.
"I had never been one to just take a chance on myself, but I decided that if you're going to bet on anything why not bet on yourself?" Caraway says. "Last year, I felt an overwhelming need to just do that, so I harnessed it with LulaRoe, and I've continued that with Arbonne, and you know, there's just no stopping me."
Through selling retail with LulaRoe and encouraging healthy lifestyles with Arbonne, she says she likes being a positive light for women and helping people become healthier.
"There's something really good about helping women feel beautiful, and I feel like that empowers them to go out believing that they can excel," Caraway says.
Outside of her work life, Caraway participates in the Central Mississippi Paddling Mafia kayaking club. She also enjoys gardening, reaching out to other single parents, advocating for the LGBT community and reading.
Caraway says she and her son play soccer, basketball in their driveway and video games together. She also supports how he expresses himself through art.
"Holden is an extremely gifted little human being," Caraway says. "He has a great sense of who is and has a great spirit. I love him, and I feel honored and blessed that I get to watch him grow up, and that I get to play a part in his life. That's what I was put on this earth to do."