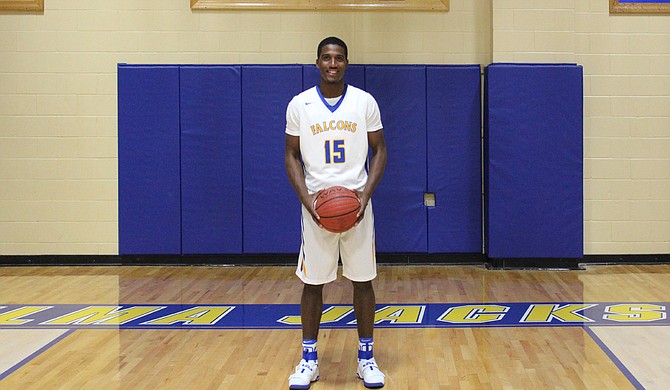 Nick Weatherspoon scored a game-high 18 points to lead Velma Jackson over Cleveland East Side 46-32 and claim the Mississippi Boys 3A state championship on Saturday.
It is the Falcons' fourth state championship in the last five years.
The 6-foot-2 Weatherspoon, a Mississippi State signee, added eight rebounds, four assists, four steals and two blocked shots and was named the game's Most Valuable Player.
Weatherspoon signed to MSU on Nov. 9, 2016. He had received offers from the University of North Carolina, North Carolina State University, the University of Louisville and several other schools before the Bulldogs chose him. His older brother, Quinndary, finished his first season at Mississippi State University last year, and his younger brother, Brandon, plays for Madison County school.
Jamuel Brooks added 12 points for the Falcons. Velma Jackson (27-6) never trailed and the team's defense held East Side to just 30 percent shooting (8 of 22) in the second half.
East Side (22-12) was led by Peyton Taylor's 17 points. Kamarian Williams added 10.
Copyright Associated Press. All rights reserved. This material may not be published, broadcast, rewritten, or redistributed.
More like this story