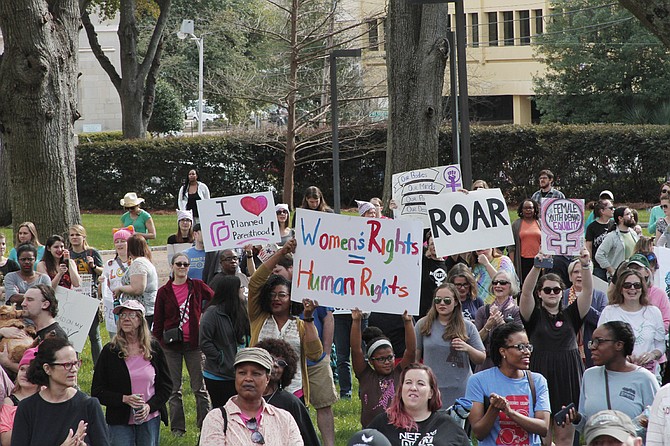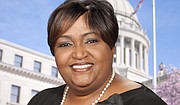 When I think about how Mississippi's women have fared this 2017 legislative session, I'm reminded of a 1970s-era popular R&B song by Aretha Franklin called "R-E-S-P-E-C-T."
Respect for our state's women was palpably absent from the room when many of my male counterparts allowed several impactful bills die in committees instead of giving the entire legislative body an opportunity to consider them.
In fact, these individuals not only were disrespectful, but displayed clear disregard, apathy and self-serving tendencies at a time when our state desperately needs them to display real leadership on issues such as equal pay, domestic violence and women's economic security. After several attempts to include domestic violence as grounds for divorce, Mississippi legislators still toy and tinker with making this law.
Here is a rundown on several of the bills that were allowed to die in committee:
· Equal pay for equal work, HB 1080 and SB 2894
· Domestic violence as grounds for divorce, HB 1352 and SB 2703
· Women's Economic Security Act, HB 1067 and SB 2762
All these bills were intended to remove some of the major challenges women in Mississippi face. Issues such as economic inequalities and domestic violence keep women and families in persistent poverty. In turn, these issues also play a major role in keeping the state as the lead horse in the economic race to the bottom.
Mississippi consistently ranks among the worst states in the nation for poverty and opportunities for women. A national report called Status of Women in the South says that women in Mississippi are more likely to live in poverty than in any other state in the country. The state also has one of the worst rates nationally for access to health insurance for women and educational attainment.
Mississippi's atrocious standing underscores the need to aggressively tackle some of the root causes of our dismal ratings. Improving women's access to fair and equal pay not only uplifts them, but their entire families and their communities as well.
Lawmakers who fail to see the clear connection between poor outcomes from our state's women and our state's poor economic standing nationally are not only severely shortsighted, but willfully keeping on their blinders.
Mississippi, my fellow lawmakers, a little more R-E-S-P-E-C-T for our women would go a long way towards helping our entire state improve.
Sonya-Williams Barnes is a Mississippi Representative for District 119 in Harrison County, Miss.