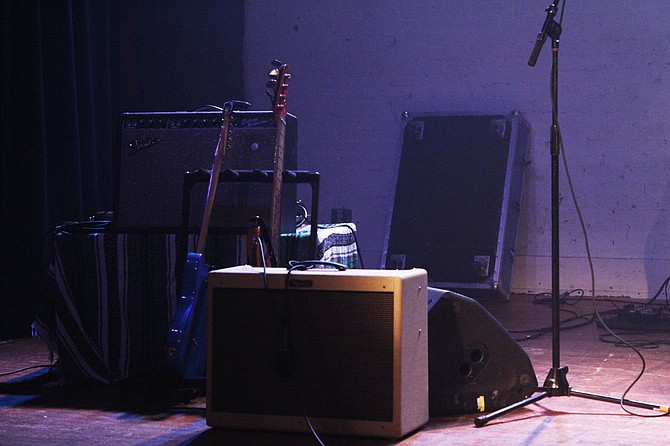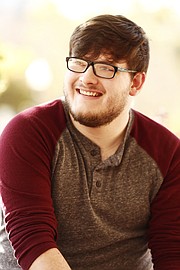 Like a lot of people, when I was younger, I tried my hand at everything in the hopes that I would also be inexplicably great at everything.
I wrote poetry, scripted short films, started writing a book or two or six, bought drawing how-to guides, and auditioned for plays and movies. I bought tennis rackets and baseball bats and catcher's mitts, and then, way too late, I realized my eyesight was too bad to use any of those well.
As it turns out, the burden of the lowly, independently wealthy comic-book artist, athlete and novelist-turned-screenwriter-turned-movie star was not mine to bear. At the same time, if not for the hours that I spent on hobbies that didn't stick, I never would have found the thing that did.
I still enjoy a lot of the interests that I pursued in middle and high school, and on to college, but music is the one that's grown the most for me as I've gotten older. Part of what has made songwriting and performing so rewarding is that fact that I haven't "got it." There's never going to be a point where I will put down my guitar and say, "You know what? That's all the music. Tell everyone to pack it up and go home." There's never going to be a point where I've learned everything and mastered it all.
In fact, I'm most definitely a novice in a lot of areas when it comes to music, and while I think it's important to challenge ourselves and always reach for more knowledge, the other great thing about music, and the arts in general, is that it gets infinitely better when we don't go it alone.
I'm just going to go ahead and embarrass myself now and get this on the record: My first music was not good music. In seventh grade, I started an emo-rock group called Stained Glass Masquerade. It was a bad name for an even worse band.
At our first show, which we (nearly) played in the middle of a schoolmate's driveway, my friend who played drums—everyone called him "Suzie" because he looked like his grandma, but I only know that because he told me so; I don't know how anyone in our middle school would have met his grandma—he got angry in the middle of the second or third song, broke his drumsticks over his knee and walked away. And that was the first and last hurrah for Stained Glass Masquerade.
I'm sure most people have similarly ridiculous stories about their earliest attempts at pursuing their interests, in the arts or otherwise. I'm sure there are painting teachers who told burgeoning local Rembrandts not to quit their day jobs, and I'm sure there are football, track and other athletic coaches who saw the first strides of potential Olympic athletes and said, "You know, sports aren't for everyone. Namely, you."
However, I think it's important to recognize all of these experiences in your life as they happen or years later. Often without our knowledge, those interactions add up to make you into the artist or athlete or all-around person that you are today. I don't mean in the "failure is good, and it builds character" kind of way, though that can be true. I mean that every connection with another person involved in your passion will also shape your pursuit of said passion.
Even back in the Stained Glass Masquerade days (or day, I guess), I learned a lot from the friends I played with. We talked about the artists that influenced us, we borrowed each other's favorite CDs, and as a group of people who cared about music, we discovered more about what we liked and why we liked it. I kept playing and kept forming bands, meeting new artists and working with them to create things that I couldn't have made otherwise.
In more recent years, I've had the pleasure of playing music and collaborating with a ton of different people around town, whether joining their band for a while, filling in for a night, co-writing songs or stepping into the studio to give my opinion on a recording project. Despite being brief encounters, opening for and just chatting with other acts can also be a transformative experience. On plenty of occasions, I've watched someone play after me and thought, "That's awesome. Why have I never done a song like this?"
All of it is fun, and all of it offers new opportunities to get better at the thing that I love doing.
While I didn't know this when I started, with every collaboration, connection and conversation about the arts, I was slowly chipping away at this big, ridiculous marble block of vague interests from my childhood. Over time, it helped me to learn what I actually wanted to achieve, who I wanted to be, and what message I wanted my life and art to present.
This isn't only for people whose interests fall into the visual or auditory arts, though. With this being the arts preview issue, you'll obviously find plenty of awesome arts events coming up in the next few weeks, including classes, book signings, concerts and exhibitions. But this spring, you'll also have a wide selection of lectures, cultural festivals, 5K runs, conferences, culinary activities and other events taking place right around the corner from your home or work or school, and you can read about a lot of them within this newspaper.
Here's what I'm proposing: Do all of it. Try everything so you can learn something. Find friends who share your interests and friends who don't; go to events that you wouldn't normally attend and ones that are perfect for you; and be inspired and inspire others.
If you're a sprinter, you should absolutely find a group of fellow runners and compete in one of the races around the Jackson metro area. Then, once you've sweated to your low-resting-rated heart's content, swing by a local art installation, find a piece that speaks to you, and chat with the artist to learn more about it.
If you're a musician, you should work with other singers and instrumentalists, get out of your comfort zone and catch a concert as motivation for a new project. Then, find a book signing to attend, chat with the author about his or her latest work, and pick up a novel that inspires you to bring deeper lyrical themes into your music.
When we were kids, we tried everything because we hoped we'd be great at everything. Now as adults, it is time for us to try everything again, not because we have something to prove but because we want to improve.
More like this story
More stories by this author
Like independent media outlets around the world, the Jackson Free Press works hard to produce important content on a limited budget. We'd love your help! Become a JFP VIP member today and/or donate to our journalism fund. Thanks for considering a JFP VIP membership or one-time support.