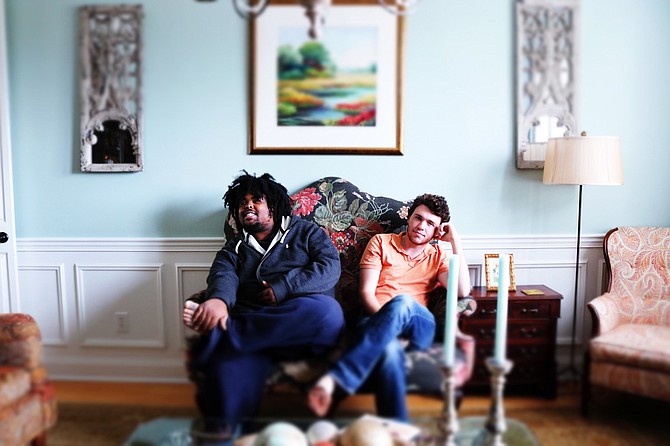 For many years, musicians Judson Wright and Nigel Cole were friends and ran in the same circles, but they didn't make music together—at least, not outside of the school band. After graduating from Madison Central High School in 2012, the members of their friend group broke off to attend universities around the state but stayed in touch.
In May 2013, Wright formed R&B, funk and jazz-fusion act The CUT with shared friends Vinson and Vincent McMurtery, and Ben Atkinson while many of them were at the University of Southern Mississippi. Meanwhile, Cole attended the University of Mississippi and was mostly making music for himself.
That changed in fall 2016, when Wright and Cole were both in Jackson for Thanksgiving. While the two hung out, Wright showed his friend a few hip-hop instrumentals that he received from producers for whom he had worked as a session musician.
"I got really close to a few hip-hop producers, especially one (K-Twist from Utica, N.Y.), who gave me a bunch of beats," Wright says. "But I was like, 'Man, I like a lot of these. I just don't know what to do with them.' I played some of them for Nigel, and he said, 'These are great.' Basically, we kind of started riffing on them in the car when we were just talking. I think, just naturally over the next few days, we kind of grew to realize, 'Hey, we could make an entire project out of these.'"
Over the holiday break, they holed up in the home of Wrights' parents and began writing and recording what would become "New Day," the first mixtape from their hip-hop duo, The Empty House. In that first writing session, Cole says, they finished about eight of the songs that ended up on the 12-track tape, which they released on May 22.
"It just came at the right time," he says. "I don't know. We just had a burst of creativity, and we had to get it out."
It helped that they already had solid instrumentals to write over, Wright says. While K-Twist was the primary producer, "New Day" also features instrumentals from Captain, a producer based in Ventura, Calif., and Yasiin Clemens of Mt. Clemens, Mich. Given that Wright and Cole are also musicians, it shouldn't surprise friends and fans that they also made a beat for one song on the mixtape, "Honor and Applause."
While the duo is making a few of its own instrumentals for future releases, Wright says there will always be room for talented producers in The Empty House. There are common elements in many hip-hop beats that he wouldn't necessarily put in himself, but they are important to the group's sound, he says.
The Empty House is still evolving and open to new collaborations, but Cole says that they plan for the group to stay a two-man team for the foreseeable future.
"It gets messy when you add other people," he says. "The chemistry may not be quite right. We bounce off each other well. ... It's going, you know. It's working. I think our writing styles are compatible with each other, in that he writes more abstractly, kind of painting pictures, and I write more straightforward. But we just click. Whether that has something to do with us knowing each other for so long, I don't know."
The Empty House's "New Day" is available now at soundcloud.com/theemptyhouse.
More like this story
More stories by this author