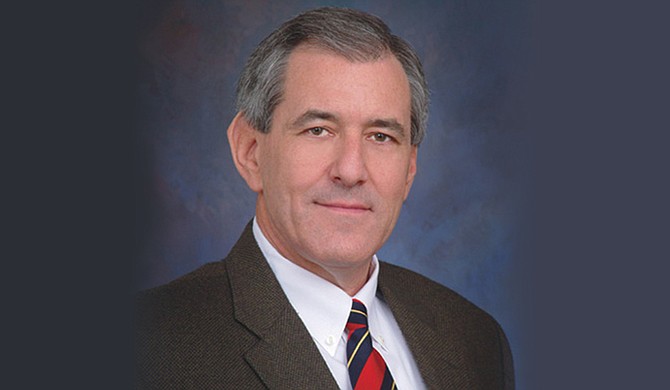 The Mississippi Association of School Superintendents is running out of funding, largely due to a last-minute change a few lawmakers made last session to the State's education budget bill, cutting off all funding to the group.
Sen. Hob Bryan, D-Amory, reminded the Senate that the move came late in the budget writing process last year, likely as a political move in retaliation for the group's support of Initiative 42, a failed 2015 ballot initiative to force the Legislature to fully fund the state's education formula.
After the 2016 session ended, former House Appropriations Committee Chairman Rep. Herb Frierson, R-Poplarville, told the Associated Press that the provision was in response to MASS supporting Initiative 42 to require full education funding.
"When they attack people like that, they're biting the hand that feeds them, and maybe the next time they need to think about that," Frierson told the Associated Press last June about the superintendents.
On Jan. 3, what is typically a quiet reunion-filled but otherwise slow first day of session, Sen. Bryan introduced a bill to delete the two sentences that suspended funding for the group. Bryan asked the Senate to consider the bill as a committee as a whole, meaning the bill would not have to go through the typical committee process to expedite its passage.
Document
Almost all the state's superintendents are members of MASS, which is responsible for hosting two conferences every year for administrators to receive workshops and continuing education and training. Superintendents and licensed administrators can receive credits to renew their certificates at these conferences.
'Total Limbo'
The current education budget bill not only disallows school districts to use state funds on MASS expenses or dues but also threatens to cut off all state funding to schools "if any local school district expends any public funds to make payments or transfers to the Association."
Dr. Sam Bounds, MASS' executive director, said that second sentence froze all funds, local, state or federal, from coming to the organization. Bounds told the Jackson Free Press that his organization was not aware of the provision until it was passed.
"It (that provision) cut off all funds, and yes, we're beginning to suffer financially because we don't have any means or any revenue coming in from our districts," Bounds said last week.
In October, when House Speaker Philip Gunn and Lt. Gov. Tate Reeves announced intentions to revamp the school's education funding formula, MASS supported the initiative.
Bounds said his organization continues to work with lawmakers to ensure that the provision that cut out their funding is not in fiscal-year 2018's budget bill. The winter MASS conference is scheduled for Jan. 23-25, and Bounds said MASS is giving it away to its members for free.
Mississippi has 144 school districts, and 134 superintendents are members of MASS, Bounds said. MASS operates with dues members paid before June 30, before the appropriation bill cut off funding. Bounds said the MASS summer conference is in jeopardy with limited funds, meaning opportunities for administrators to further their education or get certified this year are in jeopardy.
"The summer is in total limbo, and I don't see right now that we'll be able to have the summer convention unless the language is changed," Bounds told the Jackson Free Press. "But we're very, very hopeful that working with the leadership and with lawmakers that we can eliminate that language from the 2017 appropriations bill which will allow us to move forward."
Bryan's bill would restore funding to MASS, or at least it would lift the penalty for school districts to pay for dues or other workshops with public funds. The Senate did not vote to bring Bryan's bill up for a vote, instead sending it to the Appropriations Committee to be considered.
The Legislature addressing frustrations in this way was a "mistake," Bryan said.
"I think all of us who run for public office and serve in public office (hear) people say things about us that're unpleasant," he said. "It's a free country, and you get to do that, and retaliating against individual superintendents and the superintendents' association is just the wrong thing to do."
Bryan said his bill is a needed symbolic act. "We don't need to do again the things we did in the previous session," Bryan said.
More Supe-r Bills
Superintendents must have been on the agenda in the Legislature's first week back, as the House Education Committee quickly considered and passed a bill that allows school districts to appoint new superintendents in the event of a vacancy, ahead of the full roll-out of the Senate Bill 2438 from last session that will require all districts to appoint superintendents by 2019.
Out of the 144 superintendents in the state, 55 are elected, Bounds at MASS said, meaning that a majority of the state's superintendents are already appointed. The organization was neutral on the bill, which sparked some debate last session.
"I think a good individual who is working hard and doing their job as superintendent will be elected or appointed," Bounds said. "And if the persons that are elected this year, they stand to be appointed by the school board by 2019 if the board chooses to, so it wasn't eliminating anyone from the job."
The House Education Committee met to quickly consider and pass House Bill 32, which Chairman Rep. John Moore, R-Brandon, said will save school districts money in the long run. Moore told the Jackson Free Press that the bill was specifically for Webster County, which elects its superintendents. "The estimated cost for this county is going to be somewhere in the neighborhood of $60,000 to have a special election, and the guy would have to be re-appointed in two years," Moore told the Education Committee on Jan. 3.
Webster County school officials did not respond to messages by press time. The bill passed the Senate on Jan. 10 and heads to the governor's desk now.
Email state reporter Arielle Dreher at arielle@jacksonfreepress.com.
More like this story
More stories by this author