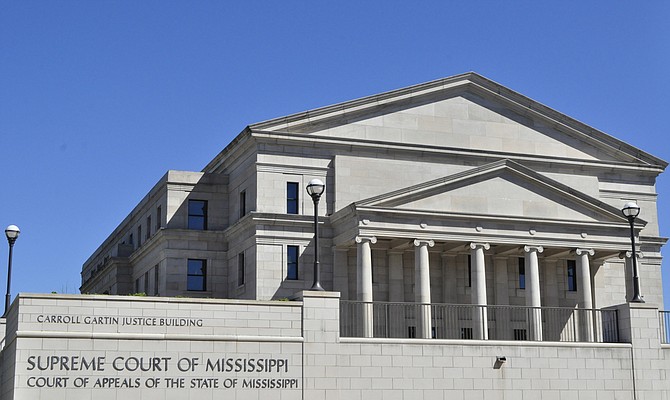 JACKSON, Miss. (AP) — A judge in Mississippi will be suspended for ordering a man to serve six months in a county work center on a case that was appealed and resolved nearly 20 years prior.
The Supreme Court of Mississippi issued its findings on Thursday in an 18-page report agreeing with the Mississippi Commission on Judicial Performance, which said the Lee County judge should be sanctioned, Northeast Mississippi Daily Journal reports. District 2 Justice Court Judge John Hoyt Sheffield engaged in judicial misconduct, the commission said in October 2016.
James Kevin Harper was charged with DUI-second offense in May 1996, according to the commission's recommendation. Four months later Sheffield sentenced Harper to a suspended six-month sentence and $600 fine. Harper appealed the case to County Court and was sentenced to a suspended 48 hours in jail and more than $1,000 in fines and court costs.
In April 2013 Harper was brought before Sheffield again for a DUI arrest and ordered to serve the original six-month sentence. Sheffield was found to no longer have jurisdiction in the old charge and was also holding the case file at the time that had two documents showing the charge had been appealed.
Sheffield, who has served as a judge for 25 years, is to be suspended from office for 120 days without pay, publicly reprimanded, fined $3,000 and assessed court costs of nearly the same amount.
Copyright Associated Press. All rights reserved. This material may not be published, broadcast, rewritten, or redistributed.