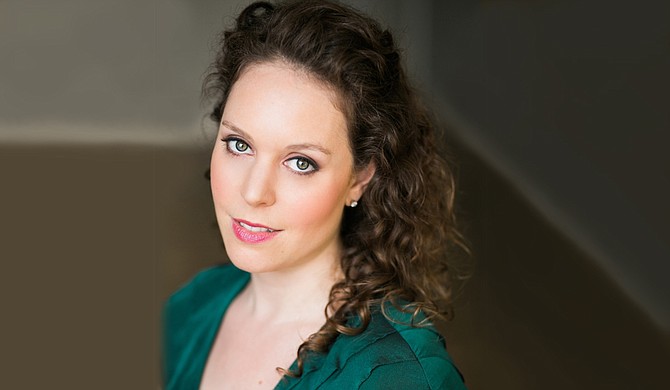 The latest production from the Mississippi Opera, "Rigoletto," may be a recognizable name even for people who aren't versed in the classics.
Italian composer Giuseppe Verdi's opera, which follows the titular jester's attempts to keep his daughter Gilda from the licentious Duke of Mantua, is based on a novel from Victor Hugo, author of "The Hunchback of Notre Dame" and "Les Miserables." The opera premiered in 1851 and has been regularly performed throughout the world ever since.
While "Rigoletto" is a Mississippi Opera production, it also includes members of the Mississippi Chorus and principal cast members from out of state, including Rachel Arky, a New York-based mezzo-soprano who plays Maddalena, the sister of assassin Sparafucile, whom Rigoletto contracts to kill the Duke.
"She is really earthy and out there," Arky says of her character. "I feel like she's kind of written to provide contrast to Gilda, who's painted as kind of innocent and a little sheltered. And Maddalena, on the other hand, is a woman of the world. She's been around."
Though Maddalena is a smaller role, with the character only appearing in about half the opera, Arky says that it comes with its own set of challenges.
"One of the challenging things about being an opera singer is having enough energy and developing enough stamina to make it through a whole show and not just be physically exhausted," she says. "When you sing a shorter role, you don't have to think about stamina quite as much, but it's still relevant in that you kind of sit through the first act of the opera, sit backstage, and come out fully energized, fully ready to perform and not to give the sense that you've been sitting around for a few hours."
At the same time, the three-act "Rigoletto" runs shorter than many operas, clocking in at just about two hours, which Arky attributes to the leanness of its pacing and story structure.
"For me, it is such a tight, taut piece," she says. "There's not a moment that falls flat. There's not any kind of extra material. The drama is so tightly woven that it goes from one important moment to the next, without really any rest. As an audience member, it's very captivating. As a result, it's not the longest opera ever. There's no excess—it's very efficient in that way."
Arky says "Rigoletto" offers a well-crafted selection of music that presents some of the best characteristics of opera, including great solos, duets and chorus pieces. There are several pieces that even audience members who don't frequent the opera may have heard, including the Duke's song, "La Donna e Mobile," which has been featured in countless films, commercials and TV shows.
Arky says she knows some people may shy away from opera, but despite the larger-than-life elements in "Rigoletto," audiences will relate to the characters and the ways they interact with one another.
"For someone who perceives opera to only be about histrionic people and relationships and something like that, the relationships that Verdi portrays are very realistic," Arky says.
"The father-daughter relationship between Rigoletto and Gilda is very human, (and) Gilda falling in love still rings very true with that first-love feeling. It's very relatable even if you don't know the piece."
The Mississippi Opera performs "Rigoletto" is at 7:30 p.m., Saturday, April 22, at Thalia Mara Hall (255 E. Pascagoula St.). Tickets range from $35 to $65. For more information, visit msopera.org.