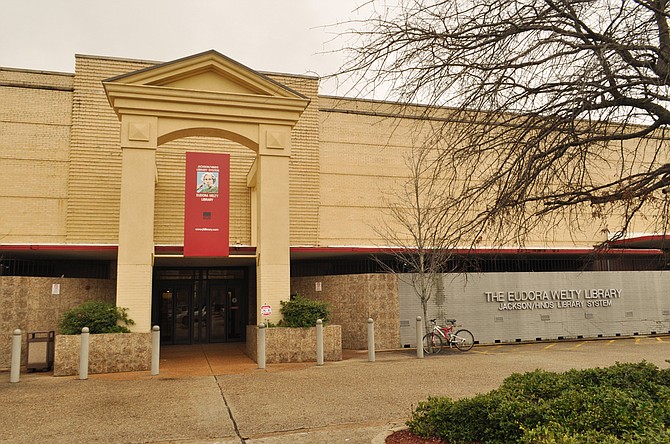 JACKSON — The Jackson Hinds Library System (JHLS) will reduce hours beginning October 10, 2016 at all 15 libraries due to a recent $50,000 cut to the library system's state-based Personnel Incentive Grant program.
The JHLS Board of Trustees approved the cuts in hours at their September 28th regular monthly meeting in order to balance the FY2017 budget.

Library Executive Director Patty Furr comments, "We are never happy to cut hours at our libraries, particularly since the public depends so heavily on us for help with applying for jobs, homework assistance and use of our 500+ free public access computers. We just don't have much of a choice in the situation this year given the amount of the budget cuts and the high percentage of our budget that goes into staffing." Furr continues, "There are not any other ways to make up for these revenues, especially in light of the recent budget situations faced by the City of Jackson and Hinds County."
To make sure the hours cut were fair and equitable, JHLS analyzed usage statistics hour by hour at each branch, as well as consulting each branch manager about which times their libraries were the busiest. The hours that had the most library usage determined the final schedule.
Unlike some other Mississippi library systems, JHLS was fortunately able to accomplish balancing the budget without relying on any branch closures, furloughs or reductions in staff.

Following is a schedule of the new hours for each library in the Jackson Hinds Library System.
Eudora Welty Library, Jackson
Monday – Thursday : 9:00am – 8:00 pm
Friday : 9:00 am – 5:00 pm
Saturday : 10:00 am – 4:00 pm
Sunday : 1:00 – 5:00 pm
Margaret Walker Alexander Library, Medgar Evers Library, Willie Morris Library, Charles Tisdale Library, Richard Wright Library
Monday, Wednesday, Thursday : 9:00 am – 6:00
Tuesday : 9:00 am – 7:00 pm
Friday : 9:00 am – 5:00 pm
Saturday : 10:00 am – 4:00 pm
Beverly J. Brown, Byram
Monday, Wednesday, Thursday : 9:00 am – 6:00 pm
Tuesday : 9:00 am – 7:00 pm
Friday : 9:00 am – 4:00 pm
Saturday : 10:00 am – 2:00 pm
Closed from 12:00 – 1:00 pm Monday - Friday
Lois A. Flagg Library, Edwards
Annie T. Jeffers Library, Bolton
Evelyn T. Majure Library, Utica
Ella Bess Austin, Terry
Monday – Thursday : 9:00 am – 6:00 pm
Friday, Saturday : 10:00 am – 2:00 pm
Closed from 12:00 – 1:00 pm Monday - Thursday
Fannie Lou Hamer Library, Jackson
Monday – Friday : 9:00 am – 5:00 pm
Closed from 12:00 – 1:00 pm Monday - Friday
Quisenberry Library, Clinton
Monday, Wednesday : 9:00 am – 7:00 pm
Tuesday – Thursday : 9:00 am – 8:00 pm
Friday – Saturday : 10:00 am – 4:00 pm
Raymond Public Library, Raymond
Monday – Friday: 9:00 am – 6:00 pm
R.G. Bolden/Anna Bell-Moore Library, Jackson
Monday, Wednesday, Thursday : 9:00 a.m. – 6:00 pm
Tuesday : 9:00 am – 7:00 pm
Friday, Saturday : 10:00 am – 2:00 pm
Closed from 12:00 – 1:00 pm Monday - Thursday
More like this story