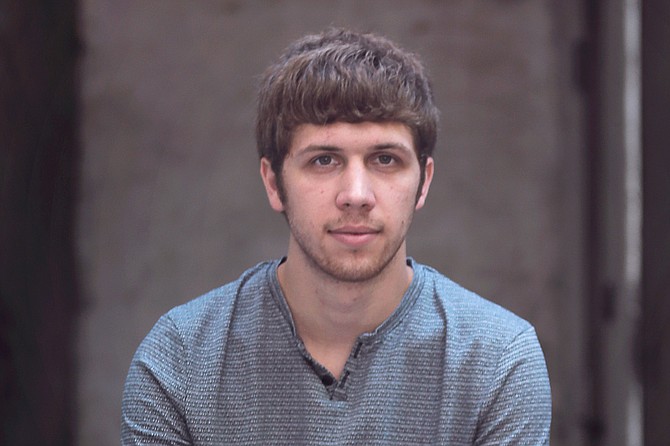 Weston Lindemann, a 19-year-old Jackson resident and a sophomore at Millsaps College, is one of the youngest delegates who will attend the Democratic National Convention this year. He is a delegate for Bernie Sanders.
He first became interested in politics when he was 15, and by age 16, he began following and doing what he could to participate in local political matters like elections. "When the time came for me to choose a major in college, political science was the one that just made the most sense to me, based on what I was already doing," he says. He is currently double majoring in political science and philosophy and is set to graduate with bachelor's degrees in both subjects in 2019.
As a delegate, Lindemann helps the convention select the Democratic Party's presidential nominee. Although it seems certain at this point that Hillary Clinton will receive the nomination, he says his role at the convention is still vital. "It's still important that Sanders' delegates show up because the delegates influence the party's rules and platform for the next four years," he says.
Lindemann says some prominent issues this year, especially in regard to Mississippi, include marijuana legalization, Medicaid and Medicare expansion for the state, and increasing minimum wage to $10 per hour.
"I'm hoping to be able to run for a state representative position in the future so I can influence the implementation of more progressive policies in Mississippi," he says. "A lot of the state's problems right now are being caused by an incompetent Legislature that's been pushing out failed policies every year. I feel that progressive policies can only help us improve both economically and socially."
Though the Democratic Party has recently been experiencing a crisis of unity in the face of the Hillary Clinton-Bernie Sanders split, Lindemann says that the situation has improved significantly and that the party will be able to present a united front against Donald Trump come November. Despite the problems Sanders supporters like himself have been experiencing both internally and externally, Lindemann sees his time campaigning on behalf of Sanders at the convention as a positive experience overall.
"More than anything, the Bernie Sanders campaign has been about a movement," he says. "A candidate that brings young people like me into the party and the political scene is big for America and for progressive ideals. I think that going forward, the movement will continue even beyond the convention, with Sanders' supporters running for office and focusing on other political races beside presidency."
Thousands of Sanders' voters have already pledged to run for office in the future, he said.
More stories by this author
Like independent media outlets around the world, the Jackson Free Press works hard to produce important content on a limited budget. We'd love your help! Become a JFP VIP member today and/or donate to our journalism fund. Thanks for considering a JFP VIP membership or one-time support.