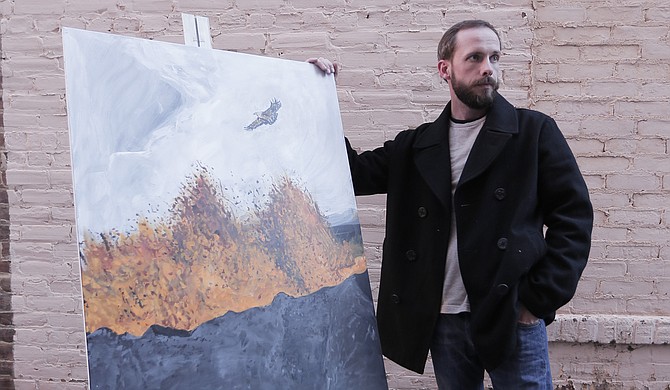 Eli Childers' home is filled with artwork that may shift viewers' moods from somber to hopeful with the contrast of emotions that he presents in each piece. His more melancholic paintings run right off the edges of the canvases and often feature muted colors and frantic brushstrokes.
A self-taught artist, Childers, 32, was born in Wheat Ridge, Colo. He juggled between living with his grandparents and his father before eventually landing with his father. At age 11, he decided to run away from home. As a runaway, he bounced from home to home with the help of friends that he knew at the time. Childers says there were times when he wanted to give up on life because of the lack of love from his family and feeling like there was nothing left for his future. His father and stepmother forced him to move to Jackson and live with his mother, whom he had never had a relationship with before then. While living in Jackson, he attended Forest Hill High School until he decided to drop out at the age of 16. In 2000, he received his GED.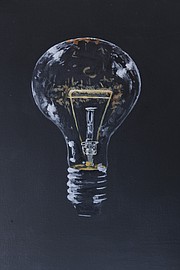 Childers worked as a land surveyor at a local engineering firm for 11 years until he lost his job when the company laid off his entire department in 2013. It wasn't until then that he started to focus on painting. He says that art became his way of expressing the world through his eyes and way to keep himself grounded. When Childers first began honing his skills, he would paint and offer his artwork to everyone, from people on the streets to people serving time in prison. He says that his art is a way for him to connect with people who understand both beauty and tragedy, and he felt the people that he gave his work to had stories similar to his own.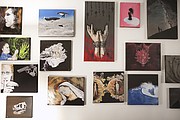 "I want to put this message out there," Childers says. "I want myself to ground the way I feel more towards other people. I want to relate to the world in a different way."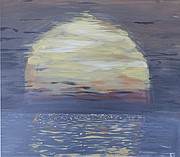 His paintings are not the only avenue that he uses to create art. Childers also writes poetry and makes hand-chiseled sculptures. Six of his sculptures, which he made out of alabaster rock, appeared in his first art show at Spectacles in Highland Village in May 2013. The pieces are now on display at Fondren Art Gallery (3030 N. State St., 601-981-9222). With the encouragement of his artistic peers in Jackson, including Adrienne Dominick and Justin Ransburg, Childers also wrote his own book of poems titled "Chaotic Clarity" (self-published, 2015, $15). He currently lives in Byram with his two daughters, Bailey Childers, 8, and Iris Childers, 3.
"I'm in a place where I'm not running from myself," he says.
Eli Childers' artwork will be on display at the Greater Jackson Art Council (201 E. Pascagoula St., Suite 103) in June and July 2016. To view his latest pieces, visit eli-childers.format.com.