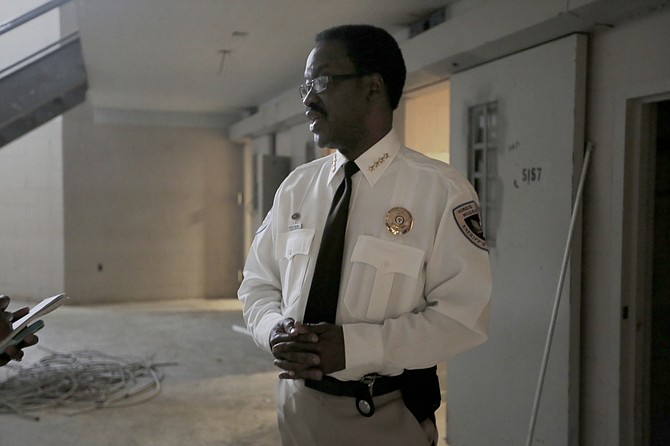 JACKSON — In the spring, the Mississippi Legislature passed a bill allowing registered church-going folk to form security teams of permitted individuals with concealed weapons, including immunity for the teams' use of lethal force.
The "Church Protection Act" passed straight through to Gov. Phil Bryant's desk and into law July 1. The image of Bryant signing the bill, with a holstered pistol sitting on the Bible on his desk, became a symbol of the law.
The law requires an application process for the permits with the Mississippi Department of Public Safety, including fingerprinting and background checks along with restrictions preventing those with substance abuse or criminal records from participating. As a further measure, the Mississippi Department of Public Safety has to send notifications to the sheriff's department of the county where the applicant resides.
Sheriff Victor Mason told the Jackson Free Press that as far as he knows, his office has not seen a single permit notice. "We have not received any of those," Mason said.
Mason, who said he served as security for his church, said he believes that most people want someone with a firearm guarding churches.
His deputies and off-duty police officers pull security duties at churches across the city, he said, and for the most part those security services take the place of the permitted security teams the legislation outlines.
Some churches wasted no time in declaring their opposition to the law, including the local Catholic diocese.
"We are here to worship and to serve," Bishop Joseph Kopacz stated in an April 22 press release. "I understand that some parishes have private security officers and off-duty law enforcement officers patrolling their property, and that's fine, if those people are from licensed security agencies with proper training, background checks and gun permits, but I see no reason for a gun to be inside a sanctuary or school, especially an unpermitted one."
Maureen Smith, director of communications for the Diocese of Jackson, made it clear during an Aug. 1 phone interview that the position of the church remains the same as it did in April.
Executive Pastor Bob Gladney of First Baptist Church said the topic has not come up in the administrative meetings of the large church on North State Street.
"Hadn't even talked about it. Didn't affect us one bit," Gladney said. "Now I am sure that people are talking about it, but to say that we need to take action to this, we need to pray about this, it hadn't come."
Gladney did insinuate that it might come up in the future but that the security the church provides at the moment appears adequate to foster a safe environment.
"It just hadn't been a issue to us, and I am going to use the word, yet," Gladney said. "What you have to understand is that we have security here, we pay security to be onsite. That's probably why it hasn't been an issue."
Calls to some of the largest churches in Jackson revealed that hiring a third-party security firm or off-duty officers is common, including at New Horizon Church and New Hope Baptist Church, while the permitted additional security allowed by the new law may not be needed. Perhaps the presence of these guards is enough.
"You see security when you come onto our property," Gladney said of his church. "That lends itself to it not talked about."
Email city reporter Tim Summers Jr. at tim@jacksonfreepress.com. See more local news at jfp.ms/localnews.
More like this story
Like independent media outlets around the world, the Jackson Free Press works hard to produce important content on a limited budget. We'd love your help! Become a JFP VIP member today and/or donate to our journalism fund. Thanks for considering a JFP VIP membership or one-time support.