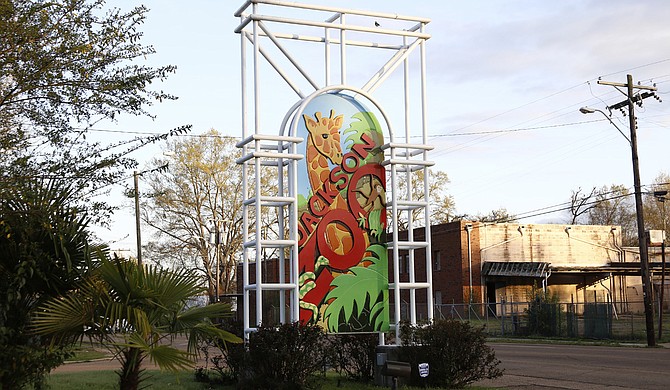 The Jackson Zoo is hosting an event called CU at the Zoo, part of Youth Savings Month in conjunction with Credit Union National Association, on Saturday, April 16. From 9 a.m. to 2 p.m., the zoo will offer a day full of animals, crafts and giveaways, as well as financial-literacy tools to help teach people of all ages about financial responsibility.
Ten state credit unions are sponsoring the event, and each one will have a booth set up at the zoo featuring attractions such as a bounce house, an obstacle course, face-painting and a basketball toss. The booths will also host games designed to teach children about subjects such as saving money.
Families can purchase food from vendors such as the Elephant House Cafe, The Popcorn Place, Lost Pizza Company, 2 for 7 Kitchen and Kona Ice. Special guests include Zoey the Zebra, the Mississippi Federal Credit Union Penguin and radio station Y101.7.
The first 2,500 guests to arrive will receive free admission to the zoo courtesy of the Credit Unions of Mississippi.
For more information on CU at the Zoo, call 601-352-2580 or visit jacksonzoo.org. Learn more about National Financial Literacy Month at cuna.org.
AnnieGlass Comes to Batte Furniture and Interiors
Annie Morhauser, an award-winning glassmaker and designer, will visit Jackson for a "Meet the Artist" event at Batte Furniture and Interiors (1010 E. Northside Drive) Thursday, April 14, from 1 p.m. to 4 p.m.
Batte Furniture and Interiors is a family-owned furniture and bridal registry store that has been operating in Jackson since 1835. The current owners, John and Joy Batte, are the fourth generation of the Batte family to run the store, which originally opened on Capitol Street and moved to its current location in 1960.
Morhauser started her glassmaking studio fresh out of art school in 1981. Her company, Annieglass, has grown into one of the largest artisanal glassmaking facilities in the United States. Annieglass produces platters, bowls and dishes, and sells them throughout America and Europe. Morhauser tours Mississippi every spring because of the popularity of Annieglass in the state. Located in Morhauser's northern California studio, Annieglass makes products entirely from window glass that is melted over molds at high heat, fusing gold or platinum permanently into the glass. Each piece is then engraved with the studio's signature on the back.
Sofia Vergara, Oprah Winfrey, the Kardashians, and chefs Bobby Flay and Thomas Keller are among Morhauser's clientele. Annieglass also became part of the permanent collections of the Corning Glass Museum in 1990 and the Smithsonian Museum of American Art in 2006.
Batte Furniture will hold a free drawing for two pieces of glasswork from Annieglass on the day of the event and will give away a free Annieglass piece with each purchase of $100 or more throughout the day.
For more information, call Batte Furniture and Interiors at 601-366-8120 or Annieglass at 831-761-2041.
Erdos at Home Holds Grand Opening
Erdos at Home (1000 Highland Colony Parkway., Suite 3008, Ridgeland), a home furnishing store from designer John Erdos, held its grand opening Saturday, April 9. Erdos visited the store in person for the grand opening, and the store celebrated with New York-style food in honor of its new Tribeca furniture line, an industrial modern furniture line that takes inspiration from the Tribeca neighborhood in New York City.
Erdos, who has done interior-design work for celebrities such as Giorgio Armani, Julia Roberts, Helen Hunt and Susan Sarandon, opened the Ridgeland store and 11 other Erdos at Home locations across the country in February 2016. The first store opened in Dallas on Feb. 1 in tandem with the launch of its online market, ErdosatHome.com, and the remaining stores opened later that month.
The Erdos at Home debut line features four distinct collections for the spring and summer 2016 season. Erdos used the Hamptons, Westport, Palm Springs and Tribeca as inspirations for each collection. Throughout April, the Tribeca line is available for 20 percent off regular price, and the other three special lines are all available for 15 percent off. Erdos at Home also features John + Co. Design Services, design studios that assist customers with creating their own home design with the guidance of qualified design professionals at no cost.
The Ridgeland Erdos at Home location is open Monday through Saturday from 10 a.m. to 8 p.m., and Sunday from noon to 6 p.m. For more information, call 601-605-6651 or visit ErdosatHome.com.
UMMC Expands AirCare Fleet
The University of Mississippi Medical Center expanded its AirCare fleet this month from two to three helicopters, stationing an additional aircraft at Golden Triangle Regional Airport in Columbus and improving access to critical-care services for north Mississippi. The helicopter became operational on April 1.
Airbus helicopters are equipped to fly in marginal weather conditions and receive support from UMMC, which is Mississippi's only Level 1 trauma-care hospital. UMMC provides 24-hours-per-day, in-house neurosurgical and critical-care coverage, as well as total care for every aspect of injury. The helicopters are paid for through UMMC's hospital patient-care activities rather than from state tax dollars.
The helicopter's addition will create at least 16 full-time jobs and a number of part-time jobs. Those positions include four flight nurses, four paramedics, four pilots and two mechanics.
More like this story
Like independent media outlets around the world, the Jackson Free Press works hard to produce important content on a limited budget. We'd love your help! Become a JFP VIP member today and/or donate to our journalism fund. Thanks for considering a JFP VIP membership or one-time support.