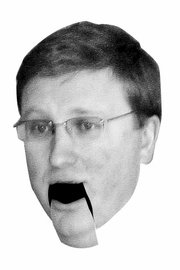 "Had we not had to increase funding for the Division of Medicaid over those four years, we could have funded other agencies or returned money back to the taxpayers significantly. For some of us, we would much rather invest in say, public education, than in the division of Medicaid."
—Republican Lt. Gov. and Chairman of the Joint Legislative Budget Committee Tate Reeves
Why it stinks: Boy, please! During last week's Legislative Budget Office hearings, Republicans made education and Medicaid the bogeymen of the state budget. Oh, if only we weren't staring down the barrel of Barack Hussein's Obamacare, we would fully fund education for only the third time since 1997! Tax refunds! Free ponies for sick children!
Mississippians are poor, but the state treasury is in relatively good shape. Instead of taking from Paul and Peter to fill up the rainy-day fund, maybe it's time for lawmakers to put the taxpayers' money where their mouths are.