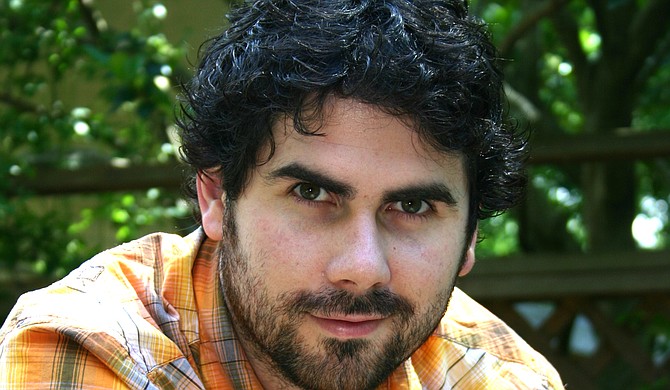 CelticFest, Jackson's annual celebration of Celtic culture, has been a Mississippi staple for 24 years. For all but two years in the past decade, Jacksonians have seen the beaming, bearded face of Cork, Ireland-born entertainer Máirtín de Cógáin.
An international award-winning storyteller, singer, dancer, musician, actor, playwright, and enthusiastic promoter of the Celtic and Irish heritages, Cógáin has become a festival favorite for many. The Máirtín de Cógáin Project makes its return at this year's CelticFest, Sept. 11-13, at the Mississippi Agriculture and Forestry Museum.
As a child in Cork, Cógáin's family instilled the tradition of storytelling in him. He grew up in a home where parties were a regular occurrence, and TV stations were few—he even remembers when the second station came to town. With few other entertainment options, Cógáin's family and friends would entertain each other.
"In our house, it was great," he says. "All the time, there were people rambling on. When it was your time, you had to have a party piece, which was very traditional. My father had given me stories. Singing came later, then a bit of dancing, and the bodhran (traditional Irish drum) came later. When the atmosphere is right, there is nothing better than storytelling—when the audience is there and when I can play off their energy." 
One of the things Cógáin loves most about events like CelticFest is the opportunity to bring new life into traditional Irish songs. He often chooses older, more obscure songs. With the number of options out there, he says, what's the point in doing the same ones as anyone else?
"I go to graveyards late at night, and I find some very deep and hallowed ground," he says joking. "I bring (old songs) into the laboratory, put them into a Petri dish and re-grow them. Then, I give them new clothes and press the old ones so no one recognizes them."
Thankfully, there seems to be enough support to back up his choice. Cógáin says most of his younger audience members seem just as interested in keeping the songs alive as the older ones.
"I think young people today, more than, let's say, even the last generation, are more aware of how valid tradition is," he says. "I think they are ensuring that they have some tradition to cling onto."
Cógáin says it's important to understand traditions in social contexts, too, even with something like watching "Friends" on television, so that these cultural elements retain meaning. In America especially, Cógáin notices that people are "from nowhere but they're from everywhere, and it is important that they find roots."
"CelticFest is such a beacon of tradition in the South ... and other parts of America for people that are a couple of generations away from (their roots) to be able to hold onto that and see the light of their Irish-ness or Scottish-ness or whatever form of Celtic-ness they are," he says.
While Cógáin currently lives in San Diego, he frequently travels back to his native Cork to "work on my accent and to reset my Irish-ness," he says with a grin.
The Máirtín de Cógáin Project performs for CelticFest Sept. 11-13 at the Mississippi Agriculture and Forestry Museum (1150 Lakeland Drive, 601-432-4500). Cógáin performs multiple times each day. For more information, visit celticfestms.org.
More like this story