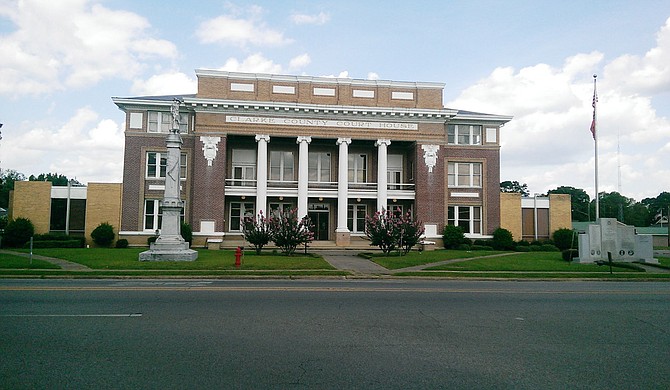 There's a saying amongst black folks in Stonewall, that if it has a motor, they—white cops—don't want you on it.
As much as the townspeople, like most rural Mississippians, love all-terrain vehicles, African American enthusiasts say they can't go four-wheeling as much as they would like to because the cops constantly hassle them. Police roadblocks are a common sight in the section of town where most of the blacks reside. Young blacks talk about being pulled over as if it's little more than an inconvenience like getting carded when purchasing video games. If you have a record of arrests or jail time, the likelihood of running into the cops increases exponentially, they say.
In fact, the joke goes, the frequency of encounters with police, who are prone to issue citations for everything from speeding to noise-ordinance violations, is why so many people around there ride horses.
So went the story of Jonathan Sanders. On the night of July 8, Sanders, a 39-year-old father of two children, was jogging one of his mares, Diva. A member of the Go Hard horse club, Sanders had been exercising Diva for about a month in preparation for the Neshoba County Fair later in the month. Sanders' other horses had names like Cash and Pimp, his pride and joy, and he often went out in his sulky to exercise the animals at night when the weather was cooler.
That night, Sanders was riding along a narrow, secluded street when a young white Stonewall police officer named Kevin Herrington stopped him. The circumstances of what happened next are disputed. Lawyers for Sanders' family say Herrington, unprovoked, pulled Sanders to the ground by a headlamp that hung from his neck. Herrington's lawyer says his client found drugs on Sanders, who was out on bail for a possession charge earlier in the year.
Sanders died after Herrington had him in a headlock on the ground for a period of time. As is routine, the Mississippi Bureau of Investigation is sorting everything out on behalf of the local authorities who lack the resources or impartiality to investigate themselves. When it's all said and done, the prosecutor there, Bilbo Mitchell, said he expects to take a case to the grand jury this fall but said that police-involved killings in his neck of the woods rarely result in indictments.
In the meantime, tensions and emotions are running high in Stonewall, and patience is getting low for black residents who say they endure not only police harassment but lack of services from the town where they pay taxes and many of their families have lived for generations. Even though the Sanders killing was rare, they say black folks have long been strangled by the kind of racial oppression that made the events of July 8 surprising to few in Stonewall, where old divisions still run deep.
'No Time But to Ride at Night'
Jonathan Dillard, a 23-year-old black man, grew up in Stonewall, which he describes as a typical small town populated mostly by a handful of large families; everyone else is connected through marriage or generational ties. Dillard himself, for example, attended Quitman High School, where Herrington was a classmate, and is a cousin to a woman who witnessed the altercation between the officer and Sanders. Dillard is not related to Sanders by blood, however.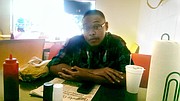 For that reason, Dillard and other black Stonewall residents can't seem to wrap their heads around what Sanders—whom everyone calls "Mop Top" or just "Top"—could have done to justify the use of deadly force. After all, everyone knows him and knows that if you wait long enough, he'll come riding by on one of his horses.
Sanders is also known to police. In 2003, he was convicted of selling cocaine. Public records show that he was discharged from probation for that conviction in May 2007. Sanders was arrested again in April of this year, charged with cocaine possession, and was fighting the seizure of his 2002 GMC Yukon and $2,450 in cash, court records show.
Lon McCoy, a fellow horseman, close friend and cousin to Sanders by marriage—they had plans to attend the Mississippi Black Rodeo in Jackson, a few days after Sanders died—said criminal records are an obstacle to employment so run-ins with the law force a lot of black men in Stonewall to go into business for themselves. Sanders supported himself by training and selling horses, which also affected his hobby of riding.
"When you work for yourself, you have no time but to ride at night," McCoy said.
'Being Southerners Like We Are'
Stonewall is tucked away in the northwest corner of Clarke County, between Meridian and the county seat, Quitman.
The racial breakdown of Clarke County mirrors the rest of the state, with a black population of 35 percent. Only about a quarter of the residents are African American in Stonewall, which has roughly the same number of residents today as it did in 1950 and takes its namesake from Confederate General Stonewall Jackson.
It is also a microcosm of Mississippi in another sense: Despite their large numbers, African Americans in Clarke County have gained little political power other than a seat or two on the board of supervisors from time to time. Stonewall has always had a white mayor and majority-white police force.
But what Stonewall blacks lack in power, they make up for with strong family ties and a deep sense of community cohesion borne out of necessity.
Grabbing a pair of plastic white and black salt-and-pepper shakers at the A&M Fried Chicken in nearby Quitman, Dillard explains Stonewall to a pair of Jackson Free Press reporters.
"When you cross the tracks, that's where most of us live. That's where the police ride more. There's the town hall here," he said, maneuvering his ironic props. "You have the two gas stations. You come down, and you cross the tracks, that's where most of us live. I guess that's what they consider the problem area."
In many ways, life on the other side of the tracks is the same as it's always been, at least for black people.
A cotton mill, among the first in Mississippi, was established in 1868, even though the town did not officially incorporate until almost 100 years later, in 1965. A few years before that, Clarke County, where Stonewall is situated, and its circuit clerk were sued by the federal government for keeping blacks from registering to vote.
John Doar, an assistant attorney general with the U.S. Justice Department who would be involved in a number of high-profile civil-rights cases, was among the lawyers for the federal government; future Democratic Gov. Bill Allain was an assistant state attorney general and on the team charged with defending the clerk.
Gerald Stern, another DOJ lawyer on the case, recalled during a 2011 symposium at Yale Law School: "The 84-year-old registrar testified, proudly, that he had never allowed black people to even apply to register to vote until after we filed our case. He said he always sent them home when they came in, after telling them that everyone was getting along so well in Clarke County, that black people did not need to register to vote."
When the courts finally struck down legalized discrimination in voting, Stonewall's white ruling class would not abide by the erosion of Jim Crow in the social arena. In the 1970s, the town closed the pool that the mill originally opened and operated, instead of integrating it.
Ardell Covington, a former mayor of Stonewall, told The New York Times in 2006 that when a local developer announced plans to excavate the old pool and open it to the public, that "integration came along, and being southerners like we are, people just didn't want to mingle that close. That was a no-no."
'My Dad Does Not Do Black People'
Some residents of Stonewall say the sentiment that shuttered the pool 40 years ago still reverberates. When the pool reopened in 2007, the public loved it, but operators jacked up the $4 entrance fee so that most poor people in town could no longer afford to go regularly. People who live across the tracks also point to their baseball field, which isn't kept up the way it should be, as evidenced by weeds growing up through the bleachers and the busted windows on the concession stand.
Still, the town seems to have progressed in some ways but remains stagnant in others. In area high schools and workplaces, young blacks and whites get along in ways that would have been unimaginable a half-century ago. An interracial couple might get a second look, but no one makes a big deal out of it. Private spaces remain as the last refuges of the old ways.
Dillard recounts one time he found out that he wasn't being invited to a party being thrown at the home of a white female coworker. "I love you, man, but my dad does not do black people," Dillard recalls her saying. "That sums up the community of Enterprise, Stonewall (and) Quitman."
Stonewall Police Chief Michael Street, who also goes out on patrol, said last week that until the Jackson Free Press called, he was unaware that tension exists between his department and the community. Street also said that he has an open-door policy.
Dillard puts it this way: "If you've been arrested or you have some type of record, you're a target (for harassment). They know your name, and they see you out. ... They're waiting on you to make a mistake."
'We're Not Going to Give Up'
The death of Jonathan Sanders seems to have brought people who live across the tracks in Stonewall closer in somewhat unexpected ways. At least three rallies have taken place since July 8; a desire for justice is palpable.
Kereon Wallace, 20, a cousin to Sanders through marriage, believes Herrington should get prison time, a common sentiment among neighbors who gathered at a home near Leola Street and River Road to speak with the Jackson Free Press on Wednesday, July 15.
Many people showed up to vent about life in Stonewall and about harassment; others just wanted to talk about Sanders' love of lugging his grill around the state to horse shows, where he'd cook game like venison, wild hog and coon, which he trapped himself. "The community is coming together better than I thought they would," Wallace said.
At the same time, Sanders' death has sparked something in those across the tracks and particularly young people. Jonathan Dillard said the rallies have been a way to show the authorities that they're fed up. Asked if he and his peers now fear the police, he offered: "There's no fear. More of an uprising is what I'd call it. I think it's gotten to the point where everyone knows how the police act and how they treat who they want to treat. We rode (at the rallies) just to let them know that we're not going to give up on this," he said.
And interestingly, black residents don't believe their town is irredeemable. Dillard continued: "It's not the community, it's being taught. Until this generation gets smarter and says, 'I don't want to listen to that (racism),' it's going to keep getting passed down."
Comment at jfp.ms/stonewall.
More like this story
More stories by this author
Like independent media outlets around the world, the Jackson Free Press works hard to produce important content on a limited budget. We'd love your help! Become a JFP VIP member today and/or donate to our journalism fund. Thanks for considering a JFP VIP membership or one-time support.