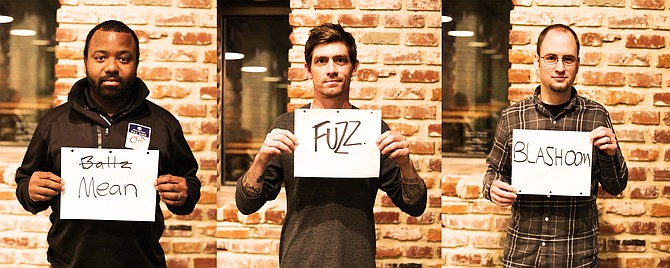 Band names are often one of those things that we passively accept without much thought or consideration. Even well-known artists such as Led Zeppelin or Modest Mouse bear names with little real meaning to most listeners. If you take the time to ask, "What's in a name?" though, the imagery might surprise you. Up-and-coming indie band Passing Parade's chosen title is no exception.
When frontman and guitarist Cody Cox is asked about the name, he quotes American cowboy and actor Will Rogers: "We can't all be heroes because somebody has to sit on the curb and clap as they go by."
As with many musical ensembles, Passing Parade has morphed several times over the years. Cox and fellow musician Josh Taylor started the band in 2006 as a two-piece acoustic duo, using Cox's "leftover songs," which he felt didn't fit into the playlists of his other bands, including Goodman County and Liver Mousse.
Over time, Passing Parade has become more of a mainstay for its current three members: Cox, drummer Jarad Wilson and bassist Ryan Baucum, who replaced former member Adam Barkley last fall. While the band creates a cohesive wall of fuzzed-out sound, each member brings in his own element. For instance, Wilson, who has dabbled in music since he was 10 years old, has an affinity for jazz and Motown artists, and his favorite band is avant-garde jazz-funk trio Medeski, Martin & Wood. Meanwhile, Baucum pulls from bands such as Dinosaur Jr., Sparklehorse and Minutemen. "(And) anything '90s Brit-pop," he adds, a fondness that he and Cox share.
Cox takes pride in the fact that the band's weekly rehearsals are more planned and structured than they have ever been in the past. He says that he's been lucky to make a living from his many hobbies and interests, but at its core, Passing Parade doesn't revolve around a need for money.
"It's for fun," Wilson says.
"Yeah, I gave up trying to make money a long time ago," Baucum adds. "Not that it's not possible. It's just that it's a whole lot easier to do what you want to do and try to be less concerned about all of that. I've gotten burned out on projects before when money started becoming an issue. It's a stressor for me that I don't need in one of my biggest passions."
Passing Parade will soon record a full-length album with producer Tre Pepper. The band is currently scouting studios and plans to begin recording by the end of March.
Passing Parade performs at 10 p.m. Saturday, Jan. 31, at Martin's Restaurant & Bar (214 S. State St., 601-354-9712). Admission is $7-$10. For more information, visit martinslounge.net.