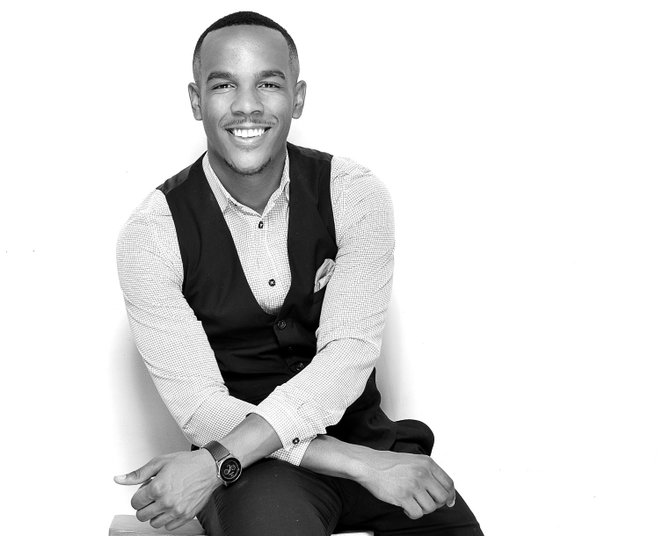 "God doesn't call those who are equipped. He equips those that He calls." That's the message that Jason Gibson says he and Destiny Project want to spread to their listeners.
Formed in 2011, the group's aim is to reach the younger generation, helping them understand that living a holy, Christian life is not as difficult as it seems, and it doesn't mean making an immediate change. Gibson, 22, says the idea behind Destiny Project is that it only takes a willingness to allow God's destiny in our lives to succeed.
Gibson, a Callaway High School graduate and senior ethnic studies major at Jackson State University, was 19 when he formed Destiny Project. While attending Holmes Community College in Goodman, Miss., on a basketball scholarship, he realized that the Lord had plans for his love of music.
"I began to feel God calling my life in a new direction. So I transferred back to Jackson, and started the group in September 2011.  I didn't even have a name for the group originally," he says. "Aaron Thompson, who is a mentor of mine, did a photo shoot, and when he sent the edited photos, he gave it the title 'Jason Gibson and Destiny Project.' I liked it, and thought it fit perfectly, so we kept it."
Gibson says part of the reason his group stands out from others in the gospel genre is that they specifically try to reach college-age people.
"We're definitely a new-school kind of gospel. I'm a musician, so I try to incorporate different styles of music into ours," he says. "There's so much chaos in the world today, and I feel like music is the perfect segue for reaching the younger generation pursuing holiness."
Destiny Project is progressive in its sound and style, using rhythms likely to appeal to the ears of younger listeners, but Gibson has reservations about falling into the secular music category.
"I (won't) say I would never work with a secular artist. … There is a fine line we have to walk, though, because any musician we worked with would have to be in tune with the message we're trying to send," Gibson says. "Music opens so many doors.  It can be healing and place people in a positive mood, but it can (also) be negative, and change a person's outlook on life and certain situations."
On July 25, the group released the title-track single from its upcoming EP, "Give Your Life," on iTunes, Spotify, Amazon, and about 30 other distribution sites. While the EP comes out in January, they also plan to release a full-length album in the summer of 2015.
In the meantime, Gibson and Destiny Project have focused on performing. In September, they opened for Dove Award-winning singer Earnest Pugh at his album release concert in Jackson, and will be featured on the nationally syndicated TV series "Bobby Jones New Artist Showcase" Oct. 25.
For other artists who want to minister through music, Gibson says to simply pursue it wholeheartedly and plan for disappointments.
"It's a tough industry, and you have to be sure that you're prepared for the obstacles. Accepting a call to minister doesn't mean you have to start today, and it doesn't mean that you have to be perfect," Gibson says. "It's about being genuine in your pursuit of holiness and accepting Christ as a personal savior."
Jason Gibson and Destiny Project open for gospel artist J. Moss Oct. 24 at New Horizon Church International (1770 Ellis Ave.). For more information, call 601-371-1427.