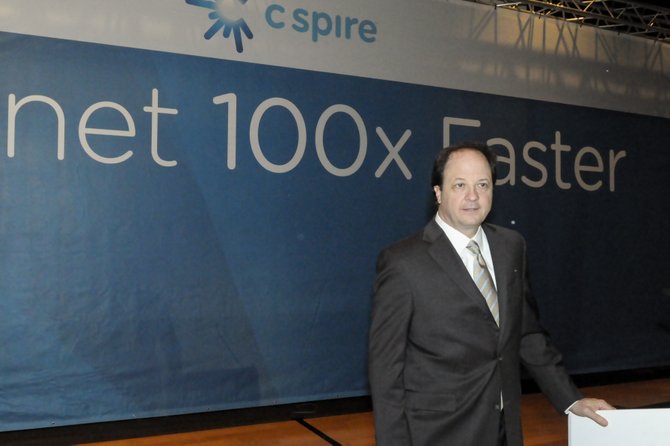 Some parts of Jackson could soon see Internet with lightning-fast speeds.
This morning, Ridgeland-based C Spire and City of Jackson officials announced Jackson as the telecommunications company's newest "fiber city."
The initiative, which has already been rolled out in nine other Mississippi cities, would deliver 1-gigabits-per-second fiber directly to Jackson homes. C Spire officials characterize the service as 100 times faster than broadband Internet.
Hu Meena, C Spire's chief executive officer, called the campaign grassroots and advocacy-focused. The company will determine where to build the network based on customer demand, Meena said.
Customers who want the service can visit C Spire's website to pre-register, which includes making a $10 refundable deposit.
"Those who come to us with enough numbers, we're going to start digging and bring fiber-optic technology to their houses," Meena told the Jackson Free Press this morning.
Meena added that construction would commence once the company attains a critical mass of interest. The network will involve some new construction as well as leveraging some existing infrastructure, he added.
Mayor Tony Yarber said the partnership will generate high-paying jobs and represents a "historic opportunity" for Jackson to be a technology and investment hub.
"Gigabit infrastructure will address so many needs in our city from education and health care to business expansion while improving home values," Yarber said.
A study from the Fiber to the Home Association found that homes with fiber-optic Internet connections have 3 percent higher values than homes without it.
More like this story
More stories by this author