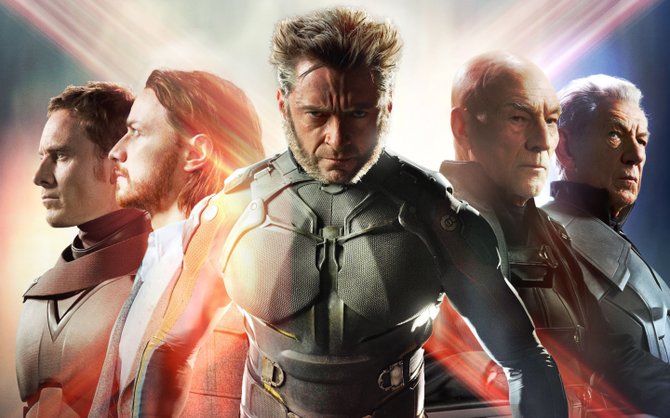 The Hollywood cash cow known as the summer movie season is here, and the industry is preparing to unload mega-budget action adventures and gut-busting comedies. Of course, other movies hit the screens, but for the most part, these are the two types that will steal your theater's screens. Here are several films opening in May and June:
Blockbuster sequel "The Amazing Spider-Man 2" hit screens last Friday, starring Andrew Garfield and America's sweetheart, Emma Stone. Building on the success of the 2012 original and the on-and-off-screen romance between the leads, with the addition of Jamie Foxx as the main villain, this CGI-heavy feast for the eyes debuted strong.
Actor-writer-director Jon Fav - reau serves up "Chef" May 9. This film combines the popularity of the gourmet food truck revolution and the comedic capital of Favreau with a red-hot supporting cast, including Scarlett Johansson, Sofia Vergara and Robert Downey Jr. I predict it will be one hell of a date-night movie.
Also May 9, the frat-themed comedy "Neighbors" pledges to make us laugh. Seth Rogen plays a father and husband who defends his castle and manhood when a party-animal fraternity moves in next door. Lady-killer Zac Efron plays the frat ringleader. Director Nicholas Stoller previously brought us "Saving Sarah Marshall" and its pseudo follow-up "Get Him to the Greek"—both hilarious—so if his latest is on par, it deserves a rush to the box office.
"Godzilla" invades May 16. Director Gareth Edwards consulted with the original Japanese production company for this reboot. The film's trailer is hauntingly fantastic, so if you haven't already, YouTube it. With a great cast led by Bryan Cranston, it's hard to see "Godzilla" not succeeding critically and at the box office.
Another sequel mutates May 23. "X-Men: Days of Future Past" takes the gold as my most-anticipated movie of the summer. The trailer's power, dramatic passion and musical scoring gave me goose bumps. Director Bryan Singer, who helmed 2000's original "X-Men," enjoyed a $200 million budget this go-around. Actors Hugh Jackman, Jennifer Lawrence, Ian McKellen, Halle Berry and Michael Fassbender comprise about a third of an unbelievable cast—no wonder the budget was so astronomical. Regardless, I'm sold; this one can eat my cash.
June 13 sees the Jonah Hill and Channing Tatum buddy-cop "22 Jump Street." This sequel will have to be some kind of good to par the success of the 2012 comedy "21 Jump Street." But the directing duo of Phil Lord and Christopher Miller is hot off success with "The Lego Movie," so I predict this film will do well.
Dropping June 20 is "Jersey Boys" based, of course, on the Broadway hit of the same name and starring John Lloyd Young. The film portrays the rise-and-fall story of New Jersey-originated band Frankie Valli and The Four Seasons. A little-known guy named Clint Eastwood is directing as well. Brush up on your shower singing, because it's time to hit the high notes.
Comedy sequel "Think Like a Man Too" also opens June 20. Continuing on the 2012 original, director Tim Story again enlists a talented ensemble, led by standup comedian-turned-movie star Kevin Hart, to conduct a battle of the sexes set in Las Vegas. It should be a good time—I recommend seeing the original first.
Lastly, "Transformers: Age of Extinction" arises June 27. This fourth installment is again directed by Hollywood blockbuster madman Michael Bay. Shia LaBeouf is nowhere in sight this go-around, though—Mark Wahlberg takes top billing instead. Bay and this series took a critical beating with the third film, so we'll see what a fresh plot and the all-American Wahlberg can bring.
Be on the lookout for JFP's Summer Preview: Part Two, covering July and August, coming soon.