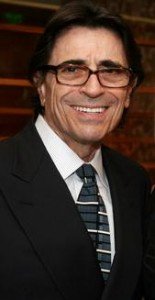 The ballet world knows dancer and choreographer Edward Villella, who served as the chairman of the international jury for the 2014 USA International Ballet Competition, as a legend and a pioneer for male ballet dancers. The New York Times and numerous dance critics have called Villella America's most celebrated dancer of his time. He spent his career working to prove that ballet was not just for the girls, and he succeeded.
Villella is a native of Bayside, N.Y., where he developed his love for dance at age 10 after enrolling at the School of American Ballet. He left the school in his later years to finish his college studies at New York Maritime Academy (now known as the State of New York Maritime College). Villella also took up varsity baseball and boxing during his college years. He earned a bachelor's degree in marine science in 1957 and returned to dance in the New York City Ballet that same year.
The 77-year-old dancer has performed in shows such as "A Midsummer Night's Dream," "Jewels" and "Tarantella." His most famous role, however, was a 1960s revival of George Balanchine's "Prodigal Son," which critics have described as an artistic experiment showcasing Balanchine's talent and creativity in the work of ballet. Many of Villella's fans consider it his most beloved performance.
Villella's dancing isn't limited to the stage. He has graced Inaugural balls for several past presidents, including John F. Kennedy, Lyndon B. Johnson and Richard Nixon. President Johnson appointed Villella to the President's National Council of the Arts. Villella has also appeared on a few television shows, including "So You Think You Can Dance" in 2010.
Some of Villella's other accomplishments include being the first male dancer to join the Royal Danish Ballet, founding the Miami City Ballet in 1985, and being inducted into the Florida Arts Hall of Fame in 2007. Villella retired from dance in 2013.