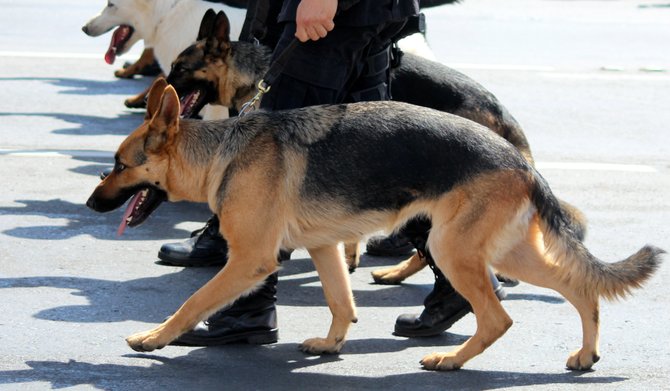 JACKSON, Miss. (AP) — Management & Training Corporation, which operates four prisons in Mississippi, will use dogs to combat contraband entering its facilities.
Company senior vice president Odie Washington says in a news release the use of K-9 units will complement measures already taken by the Mississippi Department of Corrections such as 30-foot nets and body scanners.
Washington says the K-9 unit has two trained German shepherds, two primary handlers and an alternate handler. He says the K-9 unit will make unannounced visits to all four MTC facilities.
Utah-based MTC operates the East Mississippi Correctional Facility near Meridian, the Walnut Grove Correctional Facility in Walnut Grove, the Marshall County Correctional Facility in Holly Springs and the Wilkinson County Correctional Facility in Woodville.
Copyright Associated Press. All rights reserved. This material may not be published, broadcast, rewritten, or redistributed.