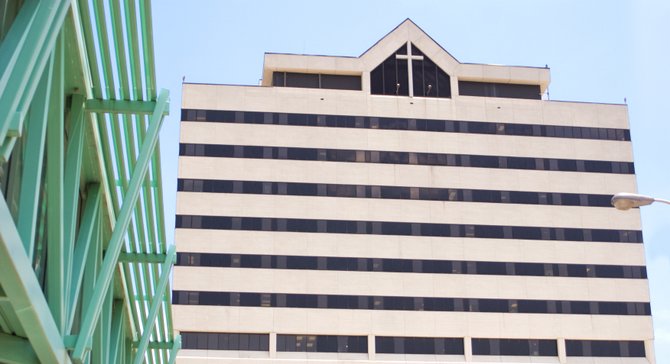 Most-Wired UMMC Launches Health Initiative with Manning Family
Former professional football player Archie Manning is working with Dr. Dan Jones, chancellor of the University of Mississippi, and Dr. James Keeton, University of Mississippi Medical Center vice chancellor for health affairs, to launch the Manning Family Fund for a Healthier Mississippi, a campaign to help improve the health of the state's residents.
The Manning Family Fund for a Healthier Mississippi will help UMMC attain the resources needed to battle a variety of health-care challenges Mississippians frequently face, including heart disease, hypertension, obesity, low birth weight and more.
UMMC will host a press conference Wednesday, July 23, at 4:45 p.m. in the Verner S. Holmes Learning Resource Center on the UMMC campus (2500 N. State St.), followed by a 5:30 p.m. event to formally introduce the initiative to the UMMC community and its supporters.
In other UMMC news, Hospitals & Health Networks Magazine recently named the medical center one of its 2014 "Most Wired" health-care facilities. This is the second time UMMC has received the honor.
"I am proud that UMMC has been recognized for 2 years in a row," David Chou, chief information officer of UMMC's Department of Information Systems, said in a release. "We are just getting started with the utilization of our technology portfolio to streamline operation efficiencies. The team has done a great job in shifting their mindset from being the traditional IT to now providing business value for the organization."
UMMC was one of four medical centers in Mississippi to be recognized as "Most Wired" in the study. Others included St. Dominic Hospital in Jackson and North Mississippi Health Services in Tupelo. Magnolia Regional Health in Corinth also made the list, and the magazine named it as one of the "Most Improved" facilities in the state.
In partnership with the American Hospital Association, Hospitals & Health Networks Magazine conducts the survey each year to recognize organizations for excellence in IT services and technology deployment in patient care.
The magazine reported that 67 percent of Most Wired hospitals share critical patient information electronically with specialists and other care providers, and 81 percent of medications are matched to the patient, nurse and order via bar code technology at the bedside.
To view the complete 2014 "Most Wired" list, click here.
MTM Brings Medical Transportation and Call Service to Jackson
Health care and transportation management company MTM, Inc. will soon bring non-emergency medical transportation and call center operations to Jackson. MTM estimates that the project, which represents a $400,000 corporate investment on the company's part, will create 80 new jobs.
"As MTM expands our operations to Mississippi, we are committed to creating an ongoing investment into the state's people and economy," MTM President and CEO Alaina Macia said in a release. "We look forward to creating dozens of job opportunities for the local workforce and being an active member of the Jackson community well into the future."
The Mississippi Development Authority provided assistance in support of the project for building renovations and workforce training.
MTM manages transportation, care coordination activities, call-center operations, ambulance claims adjudication, functional assessments and travel training for state and county governments, Medicaid and Medicare-managed organizations, transit agencies, third-party administrators and health care providers. For information visit mtm-inc.net.
More like this story
More stories by this author