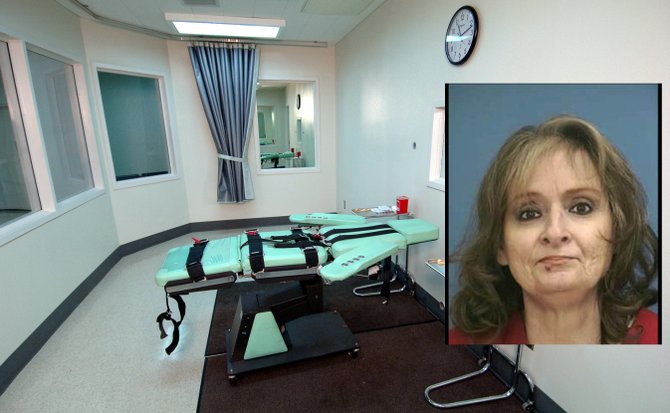 IUKA, Miss. (AP) — Death row inmate Michelle Byrom has been moved to the Tishomingo County jail where she will await a new trial.
No trial date has been announced.
The Mississippi Department of Corrections says Byrom was moved Saturday to the jail in Iuka.
The state Supreme Court in March threw out Byrom's capital murder conviction and ordered a new trial. The court did not elaborate on its decision.
Byrom, now 57, was sentenced to death in 2000 as the mastermind in a murder-for-hire plot of her husband, Edward "Eddie" Byrom Sr., and for recruiting her son and another man in the plan. Eddie Byrom Sr. was fatally shot on June 4, 1999, at the couple's home in Iuka.
Byrom's attorneys say they have new evidence in the case and that Byrom now argues that her son committed the slaying.
Read the JFP's collected stories on Michelle Byrom at jfp.ms/byrom.
Copyright Associated Press. All rights reserved. This material may not be published, broadcast, rewritten, or redistributed.